Fast Forward: urban development needs to focus on the local
Urban planners and designers will make their case for more localised Transit Oriented Development at a Fast Forward online lecture, with Dr Lee Beattie, Acting Head of the School of Architecture and Planning, and Ian Munro, an Auckland-based urban designer.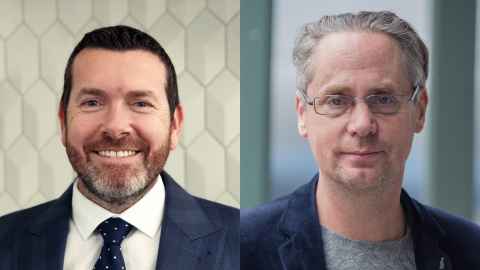 Transit Oriented Development, or TOD, is an approach to urban development aimed at creating compact, walkable, pedestrian-oriented, mixed-use communities centred around high-quality public transport. In an ideal world, TOD would lead to a more sustainable, lower-stress life without being dependent on a car.
The Covid-19 less-than-ideal world has shone a light on the risks associated with 'regional TOD' which promotes dependence on long-distance daily commutes. It highlighted some of the factors that make public transport and therefore TOD less appealing, such as limited capacity (public transport that doesn't allow for social distancing), affordability (or lack of it) or fear of contagion that puts people off sharing a space with strangers for long periods of time.
These risks highlight the importance of urban planning that prioritises local (rather than regional) economy and movement. They will argue that re-focusing 'regional TOD' thinking to emphasise local accessibility would better support sustainable travel decisions, enhance local character and vitality, and provide greater social and economic resilience in the face of shocks to the system such as the Covid-19 virus.
Both will share their insights on a new concept of 'local TOD' as an approach with a substantially lesser emphasis on public expenditure and investment than can be seen from the 'regional TOD' approach.
Lee Beattie is an educator, practising urban designer and an urban planner with over 27 years of experience. He is also an independent hearing commissioner for Auckland, Council, Queenstown Lakes and Kaipara District Councils. Ian Munro has been involved in numerous urban growth and transport strategies, focussed mainly on the challenges and opportunities in the redevelopment of existing urban centres.
The Fast Forward online lecture is on Tuesday 7 June, 6pm. Register through Eventbrite at Urban design, transportation and grown management in the post-Covid world.