World Oceans Day: Minister talks on the state of our seas
A government minister, David Parker, talked about a sustainable future for our oceans and fisheries.
Oceans and Fisheries Minister David Parker was on campus on 8 June to talk about one of the world's biggest challenges: revitalising the ocean.

Alarming events in New Zealand waters, such as collapses of scallop fisheries, were highlighted in his talk for World Oceans Day, along with government initiatives such as putting cameras on fishing vessels to aid fisheries management.

In the ClockTower, talking to invited guests from the media, government agencies, the University and environmental groups, Parker cited plans for artificial intelligence to analyse the data collected by cameras on fishing boats.

Rules for recreational fishing would be strengthened and clarified to be easier to follow, he said.

In comments on scallops – major fisheries in Northland and Coromandel were shut down this year after the previous Nelson-Marlborough closure – the New Zealand Geographic's James Franklin asked why scallop dredging was still allowed off Hauturu Little Barrier and near the Colville channel, when iwi had placed rāhui in those areas.

After the minister left for the airport, Professor Simon Thrush, director of the Institute of Marine Science said: "Hauturu is a model for conservation – so much has been achieved there. Yet you dive into the marine area and it's an industrial zone."

"Revitalization: collective action for the ocean" is the theme for World Oceans Day.

The ocean produces at least 50 percent of the planet's oxygen, is home to most of Earth's biodiversity, and is the main source of protein for more than a billion people, the United Nations says. However, with 90 percent of big fish populations depleted and 50 percent of coral reefs destroyed, there's an urgent need for restoration, it says.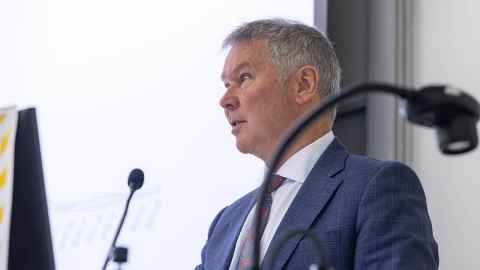 Media contact
Paul Panckhurst | media adviser
M: 022 032 8475
E: paul.panckhurst@auckland.ac.nz