FDA gives green light on medical tool for gut disorders
Alimetry, a spin-out of the Auckland Bioengineering Institute (ABI) and the Faculty of Medical & Health Sciences (FMHS) has received FDA approval for a non-invasive device for the diagnosis of gut disorders.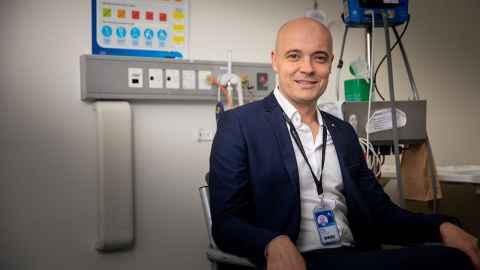 "Gastric Alimetry is an industry-first and genuine breakthrough in gut diagnostics," says Professor Greg O'Grady, CEO and co-founder of Alimetry, who is also a general and gastrointestinal surgeon and principal investigator at the FMHS and the ABI, University of Auckland.

Alimetry's unique technology harnesses the power of stretchable electronics, wearables, digital health, and cloud-based analytics to deliver a completely non-invasive diagnostic tool.
Worn over the stomach, the device consists of a stretchable array containing electrodes that collects data by non-invasively sensing the activity of the stomach from the body surface.
The Gastric Alimetry test is performed in a clinical setting. Recordings are taken before and after a meal, while patients simultaneously log their symptoms into the Gastric Alimetry App. The system performs a high-resolution recording of digestive patterns from the skin surface and delivers clinical reports via the cloud to inform the diagnosis of gastric diseases and appropriate therapy.
The system is effective in the diagnosis of common stomach disorders including nausea and vomiting, gastroparesis, and functional dyspepsia, the gastric disorders which affect one in ten of the world's population and cost billions of dollars in healthcare expenses.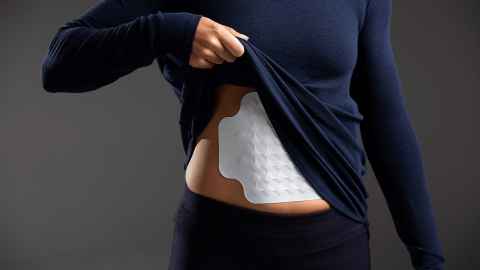 "Diagnosing gastric symptoms has been a deeply challenging clinical problem," says Dr O'Grady. "Existing tests are frequently unreliable and inconclusive, and patients may undergo months or even years of testing – often costly, invasive, or involving radiation – only to end in confusion and trial-and-error care.
"Gastric Alimetry will bring improved clarity to the field, enabling enhanced clinical outcomes, and safer, more accessible, and less-invasive care."
Alimetry is the result of a decade of world-leading science and innovation by an interdisciplinary team of clinicians, engineers, bioengineers, designers and scientists. The company was spun out of the University in 2019 with the support of Auckland UniServices and is backed by the University of Auckland Inventors' Fund.
Much of the work at Alimetry has been underpinned by years of research by members of the gastrointestinal research group at the ABI.
"It represents yet another example of clinical and commercial translations that are possible with our research here at the ABI," says Associate Professor Peng Du, whose own research at the ABI is focussed on the applications of computational physiology, instrumentation, and experimental physiology in the gastrointestinal tract.
"Alimetry will continue to inform in both basic science and translational research to explore targeted treatment options of challenging gut conditions. Crucially it also presents a career pathway for many of our postgraduate students."
For more information on Gastric Alimetry visit www.alimetry.com