Loneliness in older NZers: always, often, sometimes, never?
Opinion: Loneliness in older New Zealanders is something that can and should be addressed, writes Roy Lay-Yee.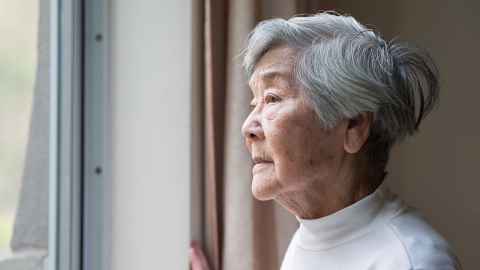 Loneliness is a significant social problem that has always been with us but has lately come under the spotlight due to the restrictions surrounding the coronavirus pandemic.
As a term it can be misunderstood. It differs from social isolation since it is not only the contact we have with others, but the quality of the contact that counts. Researchers define loneliness as a perceived gap between the desired and actual state of social relationships.
Loneliness is a normal part of living and affects us all, but for older adults, loneliness is more common. They might have lost a spouse, family, or friends. There may be fewer opportunities for regular social contact at their stage in life.
There is strong evidence that loneliness in older adults exacts a price in the form of greater morbidity and mortality, but society loses out as well. Older adults are major contributors through volunteering, mentoring and support for family. The social dividend they provide is one we can ill afford to lose, global pandemic or not.
In the first study of its kind, research carried out at the University of Auckland investigated whether loneliness was associated with self-rated well-being for those of advanced age (80 plus years). This is the fastest growing population group in New Zealand, projected to comprise almost 20 per cent of the 65 plus age group by 2043. The growth in this section of the demographic is even more reason to pay attention to what older adults experience.
The LiLACS project, led by Professor Ngaire Kerse, Joyce Cook Chair in Ageing Well at the University of Auckland, followed a bi-cultural cohort of older people aged 80+ living in the Bay of Plenty from 2010 to 2015.
Six waves of data were collected by interview using a structured questionnaire assessing wide-ranging aspects of health and well-being. The specific study on loneliness used data for 267 Māori (aged 80-90 years) and 404 non-Māori (aged 85 years) at baseline (2010) and their data from annual follow-up (to 2015).
To determine loneliness, people were asked the question: 'Would you say that you – always, often, sometimes, or never feel lonely?' The participants were also asked to rate themselves on questions pertaining to general and health-related well-being. The prevalence of loneliness (felt lonely ever) was 39.8 per cent for Māori and 28.1 per cent for non-Māori.
The main study finding, for both Māori and non-Māori, was that lonely people were much more likely to have lower levels of life satisfaction and mental-health-related quality of life.
The study data was adjusted for a range of socio-demographic characteristics that might have influenced the results: gender, educational qualifications, main lifetime occupation, marital status, and retirement status. Age was the defining factor. These negative associations between loneliness and well-being found at baseline persisted over time, indicating the results were robust.
It was not all bad news. There was evidence that people could recover from loneliness with about 10 per cent of people reporting that they ceased to be lonely compared to the previous year when they had been. Taken together, these findings suggest that interventions to prevent or ameliorate loneliness could improve well-being.
A clue on what type of intervention might work comes from an unpublished study, using LiLACS data, where the researchers found that low social engagement increased the risk of loneliness. Based on this, there is scope for culturally appropriate, community-based interventions – for example, educational programs or shared activities to create opportunities for better and regular social activity.
Reducing the burden of loneliness in our older people is a win-win. Older New Zealanders will feel a lift to their health and sense of well-being, and they will be much more likely to continue to make an active and valuable contribution to their communities and society.