Entrepreneurs: should I stay or should I go?
The quest to raise capital in Aotearoa is hampered by the skills, capabilities, and behaviours of local investors, writes Business School lecturer Stefan Korber.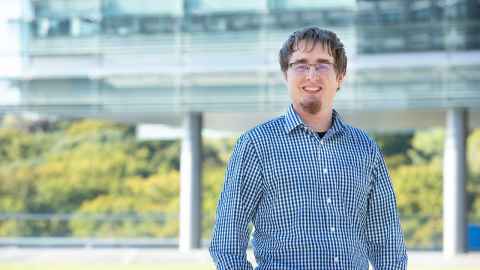 Opinion: Aotearoa New Zealand, home of the 'No 8 wire mentality', is often described as one of the best places to launch a business, but a number of entrepreneurs say the skills, capabilities, and behaviours of investors here are sub-par.
In a recent study, my co-authors Janine Swail, Rishi Krishanasamy, and I illustrate how entrepreneurs described their expectations towards 'ideal' investors and how these expectations were continuously not met by the prevailing capabilities and attitudes of New Zealand investors.
We also investigated why and how entrepreneurs adjusted their funding strategies in the face of unmet expectations.
Although a lack of available investment funding and the number of investors in New Zealand are often framed as the main barriers that hold the country back in the startup space, our findings challenge that perspective.
In recent years, overseas investors have entered the market, the government set up dedicated funds, and more wealthy individuals started to invest in promising Kiwi startups. As a result, the investment capital available has grown substantially, from a total of $20 million in 2006 to $157m in 2020.
For policymakers, our research highlights the importance of increasing professionalism and capabilities in the local funding community.


As Imche Fourie, co-founder and chief executive of Outset Ventures, a deep tech incubator in Auckland, said in a December 2021 interview with Techcrunch: "It's been ridiculous how much startup capital is flooding into the country at the moment."
Meanwhile, our research highlights a challenge for entrepreneurs that has received little attention so far: the skills, capabilities, and behaviours of investors.
Our study is based on 38 interviews with 'deep tech' entrepreneurs, many of them female, who sought to commercialise complex scientific and technological discoveries.
Many reported that local investors lacked the skills, capabilities, and networks necessary to support a venture in these fields. More importantly, almost all entrepreneurs talked about the 'questionable behaviour' they experienced when interacting with local investors.
Degraded, stigmatised
Renowned academics recalled being degraded as "just scientists" who don't understand the practical realities of the "business world".
Immigrant founders talked about being stigmatised as "foreigners" by investors who wanted to support "local" entrepreneurs.
A South American entrepreneur said: "Many of them are investing because they like investing in New Zealand companies. English investors don't care if they invest in an English company or a French company or a US company."
Some female founders experienced sexist behaviour when meeting with investors. One commented: "I couldn't believe his patronising and sexist remarks, blatantly staring at my chest..."
While many entrepreneurs in our study reported similar challenges, they dealt with them differently.
Some, especially those who had family in New Zealand, shrugged off their negative experiences in order to secure much-needed funding.
In contrast, many immigrant entrepreneurs and those who experienced degrading comments took more drastic action. Some put their entrepreneurial ambitions on hold. Others relocated their companies overseas where they felt more respected by investors.
One female software entrepreneur said: "To be honest, I was wholly unimpressed with the calibre of local investors and I got fed up with people who were just full of bull****. Maybe people in New Zealand put up with that, but we certainly didn't see why we had to."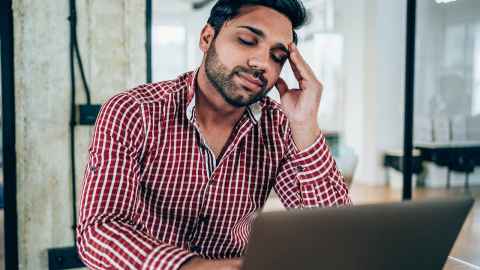 Educating investors
Meanwhile, a small set of entrepreneurs engaged with the challenges head-on and tried to 'educate' investors in aspects related to funding and scaling science and technology-based ventures.
Some even called out investors for unprofessional behaviour at the risk of losing much-needed funding. In doing so, they were able to drive positive change in the local community and, perhaps, create a more favourable environment for other entrepreneurs.
For policymakers, our research highlights the importance of increasing professionalism and capabilities in the local funding community.
While entrepreneurs can access a lot of training resources, opportunities for upskilling investors are limited. More importantly, investors need to critically reflect on their behaviours and decision-making.
While a desire to help Kiwi entrepreneurs is understandable, immigrant entrepreneurs and the global relationships and experience they bring can add significant value to the local startup ecosystem. Besides, although most entrepreneurs will welcome constructive criticism, patronising and degrading comments can have a significant negative impact on startup activity at large.
Finally, our research highlights the important role pro-active entrepreneurs have in creating a more favourable and hopefully inclusive startup ecosystem that could perhaps be leveraged more.
This opinion piece was first published on the National Business Review.
It is based on the research paper Endure, escape or engage: how and when misaligned institutional logics and entrepreneurial agency contribute to the maturing of entrepreneurial ecosystems by Stefan Korber, fellow Business School researcher Janine Swail, and Impact Innovation Group commercialisation strategist Rishi Krishanasamy.
Media contact
Sophie Boladeras | Media adviser
M: 022 4600 388
E: sophie.boladeras@auckland.ac.nz