English Premier League fails NZ football fans
Opinion: Rights to the English Premier League are now with Sky Sport. Neal Curtis asks why New Zealand sports fans should have to accept something so second rate.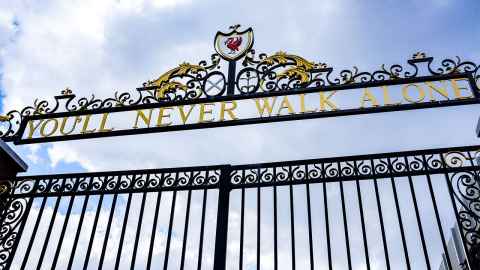 Being a football fan comes with disappointment. If you're lucky you'll experience some highs, but we all get to feel let down, deflated and put upon. Grumbling about your team's lack of fortune is the lingua franca of the football world.
The realisation I was a Liverpool supporter was rooted in just such a sense of despondency. My eighth birthday was likely the week before and I had sat down to watch Liverpool ultimately lose the 1971 FA Cup Final to Arsenal with a goal from Charlie George.
My sense of injustice (perhaps confirmed by the fact my dad told me that George was a hooligan, which I understood to be some sort of a villain) seemed to cement the idea that they were indeed my team and from that moment forward 'they' became 'we'.
Nevertheless, despite this perpetual sense that any optimism is about to be undone, we all start the season with a sense of hope. This is going to be the year. This is our time. It's all going to come together and years of pain will be wiped away. Unfortunately, for New Zealand fans of the English Premier League, such optimism and excitement was immediately quashed by news that Spark Sport had lost the rights to the Premier League and that we would have to sign up to Sky Sports if we wanted to follow our team.
What research did the Premier League do to consider the impact on New Zealand fans brought about by this change? On this evidence, the answer is none.
We had been given a fantastic service on Spark Sport. We even had a wonderful package that included the Champions League, Europa League and the Women's Super League. The experience was also great. Full replays were available within the hour, and if you arrived to a live game a little bit (even a lot) late you had the option to start from the beginning and watch 'as live' (no longer available on Sky). As I write, I am still waiting for the replay of Nottingham Forest and West Ham that finished over seven hours ago.
The boy and I were up at half past six ready to watch before he went to school and I went to work. He was born in Nottingham and I lived there for 22 years, so both of us were excited to see Forest's first home Premier League game for 23 years. But nothing. Absolutely nothing. The problem is, though, it might be there but the interface is so cluttered and clunky you don't know where to look half the time. Perhaps I'll get used to it, but then I wonder why should I.
It is 2022. Why should New Zealand sports fans have to pay for such a shoddy service when Spark Sport clearly showed what was possible with app-based, smart TV broadcasting. Initially, I thought there might be compensation with the other sports Sky offers, but there is little that interests me, and where there is a sport I love, AFL for example, I have to be in front of my TV at a given time to be able to watch it. Thankfully, the AFL website runs timely and free replays, so its inclusion on Sky is largely redundant.
Perhaps Sky is trying to recreate the 1970s for me, that great decade when I fell in love with Liverpool but when the TV schedule was ruler of all. Those days when your favourite show demanded you be in a particular place at a particular time, and tough luck if you weren't. But again, I ask, why should New Zealand sports fans have to accept something so second rate? I know a small population and limited funding is a problem, but Spark Sport showed that was surmountable.
And I haven't even mentioned that for the privilege of having lost access to the Champions League, Europa League, Women's Super League, and a user friendly, 21st Century-compatible service I have to pay an extra $10 per month. If I kept my Spark Sport subscription, access to the Premier League would now cost me an additional $35 per month.
However, while blame for an awful service can be laid at the door of Sky Sports there is another issue that needs to be addressed, namely, what research did the Premier League do to consider the impact on New Zealand fans brought about by this change? On this evidence, the answer is none.
And why, after the wonderful success of the Lionesses in the European Championship would the English Premier league want to separate the Women's Super League from the most viewed football league in the world. This is an amazing time for women's football and the Premier League should be doing everything in their power to promote it. Instead, they create a situation where most football fans in Aotearoa have to jettison it in order to keep some control over the many streaming subscriptions needed to get a decent service here.
In selling the rights to Sky they clearly had little interest in what would be provided or in promoting the wider sport. Maybe it is because we are such a small country that they think it really doesn't matter. Their only concern was how much Sky would pay. Perhaps we should expect this from the richest league in the world, but they have seriously let the fans down. Maybe the Forest game will be available when the boy gets back from school. Maybe the video is stuck on a plane somewhere, maybe it's even on a boat slowly meandering its way to the South Pacific. Maybe we'll get to see it in a week or so.
Dr Neal Curtis is Associate Professor of Media and Communication at the University of Auckland.
This article reflects the opinion of the author and not necessarily the views of the University of Auckland.
Used with permission from Newsroom English Premier League fails NZ football fans 18 August 2022
Media queries
Alison Sims | Media adviser
E: alison.sims@auckland.ac.nz