Gridiron Capital: how American football became a Sāmoan game
Senior lecturer in Pacific Studies, Dr Lisa Uperesa, launched her new book 'Gridiron Capital' with her aiga, friends and colleagues to a full house at the Fale Pasifika.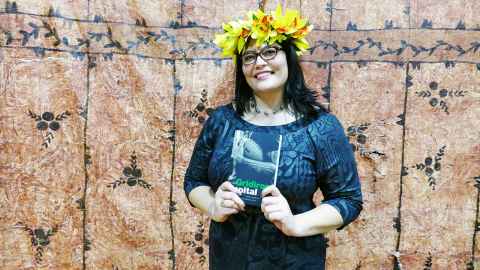 Dr Lisa Uperesa's book Gridiron Capital: How American Football Became a Sāmoan Game, charts the cultural and social dynamics that have made American football so important to Samoān communities, in the Pacific and American Sāmoa.
"The book started as a project to gain understanding about gridiron in Tutuila in American Sāmoa and how it has changed over time," says Lisa. 
"It is a story of Sāmoan communities on an island in the US, so it's a historical discussion of American football within our communities, but also, what the sport means for the communities themselves, especially considering it is big money and high stakes."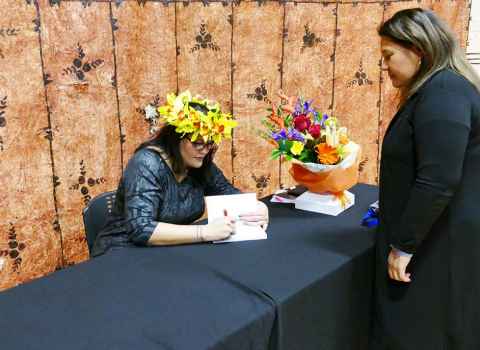 How do we make sense of all this research that is coming out about concussions and risk?
Lisa, who was born in Canada, has strong familial ties to the game with her late father playing in the Canadian Football League, the highest level of competition in Canada.
She also has uncles, cousins and friends who have reached a high level in the competive sport. She has an intimate knowledge of how sport intersects with life that intersects with culture.
Lisa's gafa (ancestry) extends from Sāmoa to Germany and Norway. She has ties to the villages of Pago Pago, Fagatogo, Puapua, and Billings, Montana. She is an alumna of the University of California, Berkeley and Columbia, and has a PhD in anthropology. 
She says the book is an extension of her thesis and as a project it has taken around a decade to complete. She says it was a labour of love and is dedicated to her late father Tu'ufuli Uperesa.
"The last chapter is about how football interacts with strands of our culture. So, what does it look like when football intersects with elements of fa'asamoa. How do we talk about football as service, as tautua?
"These days, we understand football as a game that is suited to our communities and it is very well grounded in communities in the US, but it wasn't always that way. I was interested in finding out where we see these features of Sāmoan culture, or fa'asamoa, or the elements of alofa and tautua being incorporated on the ground".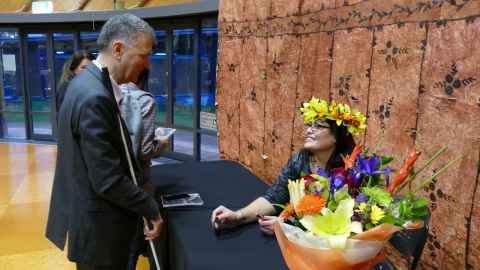 Over the years, American Football has become a viable pathway for many Sāmoans but what they have to do to make it in the NFL is often not discussed in depth. Lisa covers this in the book as well as the training, and the media discourse players find themselves in.
For example, Samoan players succeed by becoming entrepreneurs: building and commodifying their bodies and brands to enhance their football stock and market value. 
She says this is part of a wider conversation that needs to happen more publicly for the benefit of the youth looking to pursue the sport.
"I also raise the concussion question in the book, and I wrote that as a keynote for a conference that Pro-Vice-Chancellor Pacific, Associate Professor Jemaima Tiatia, had organised here in Aotearoa before I was actually hired at the University.
"That was all about how we make sense of all this research that is coming out about concussions and risk. How do we understand that as a community with a full commitment to football?"
One element of writing the book as an academic project that Lisa found challenging was understanding how to care for people's stories while also sharing them in an academic way. It was something she worked hard on to ensure she gave justice to the stories.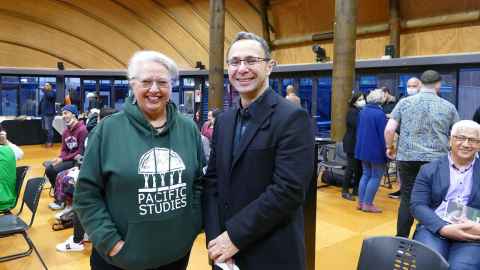 "One of my favourite things about writing was actually connecting to people in different places and connecting across time. I would sit down with an Aunty and she would tell me her story and then she would suggest I talk to someone else and connect me with them and that would lead me down a different path that connected me to a different time. That was something that made the process more enjoyable and personally meaningful."
Lisa is hopeful that the next generation of academics and researchers will take her work and add to it and extend it further as there is so much more to be shared within the subject.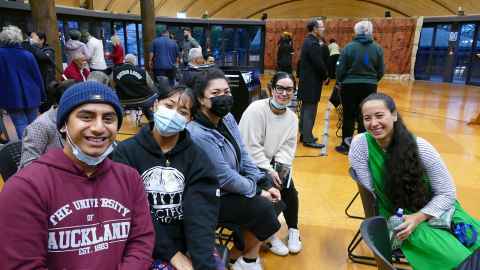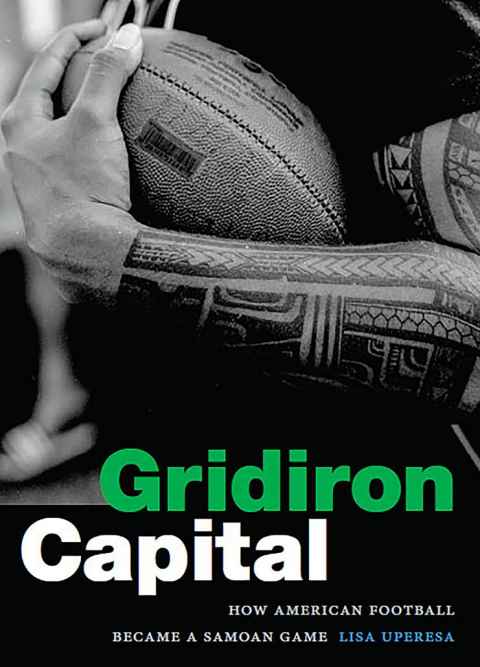 Media queries
Emmaline Pickering-Martin
Media Advisor, Pacific
Waipapa Taumata Rau, University of Auckland