Simple ways to stave off the advent of frail years
Ruth Teh outlines research that shows some simple activities can delay the arrival of frailty and enable older New Zealanders to maintain independent lives.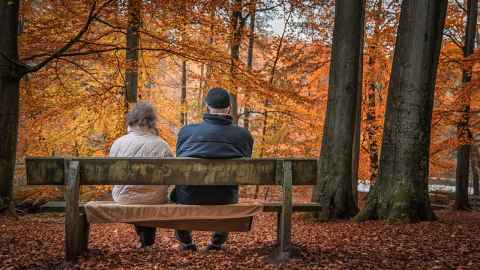 In New Zealand and across the globe, we are growing older. The next decades will see a high proportion of older adults become frail and the issues that come with frailty, falling, delirium and disability will add to the pressure on caregivers, family, whānau and health systems.
Ageing, biological and chronological is a natural process; health is a variable we have some control over. Researchers in older people's health talk of intrinsic capacity, it's a reservoir of capacity a person can draw on to face the complex and dynamic biological changes brought on as we age.
Healthy ageing can be loosely explained as the interactions between intrinsic capacity and our physical and social environment.
Frailty is a sign of impending loss of function, increased risk of falls, hospitalisation, and the need for residential care. But we also know that more than half of people aged 70-79 and nearly two-thirds of those 80-89 can be categorised as pre-frail.
Our research looked at what can be done to slow and reverse the transition to frailty for older New Zealanders. The idea was to see if it was possible to build up the bank of a person's intrinsic capacity.
We wanted to know if group-based nutrition or exercise programmes prevent frailty in adults aged 75 years and over, living independently. Our recruits were assessed as pre-frail and randomly allocated into one of four groups.
Group 1 did an eight-week programme featuring a three hour a week nutrition education and cooking class. Group 2 did a 10-week one hour group exercise class, Steady As You Go (SAYGO), Group 3 did a combined cooking and exercise programme. Group 4 took part in weekly social gatherings run by activity coordinators for 10 weeks.
The social groups were run by local communities with a range of activities such as board or card games, craft, conversation groups. The 2-3 hours session usually included a cup of tea/coffee and treats.
Senior Chef is a nutrition education and cooking programme, developed by the Older Persons' Health Canterbury District Health Board, which aims to improve cooking motivation and skills, introduce new ideas for nutritious meals, and provide the opportunity to meet new people.
The Steady As You Go (SAYGo) programme was adapted from the home-delivered Otago Exercise Program with a focus on preventing falls by building leg strength with ankle weights supervised by a trained facilitator.
Once the programmes ended, the aim was for the older people to continue the sessions together on their own. During the programme and for two years our team completed comprehensive physical assessments and interviews.
The study shows the right programmes can reverse frailty is we intervene early.
Six months after completing the community programme, people who had taken part in the Senior Chef or SAYGo programmes only became less frail, irrespective of differences in variables like depression, socioeconomic deprivation, baseline frailty status and sex. We did not see changes in the combined group. At 24 months, the benefit of the programmes faded away, and the frailty status reverted back to the baseline.
This study shows Senior Chef or SAYGO programmes can reverse frailty if we intervene early. While there is clear benefit over a short period of six months, we had no evidence of long-term benefits as the people keeping up the programme waned over time because of health issues or lack of transport. Ongoing efforts are needed to find out how to add to the reservoir of intrinsic capacity.
The initial benefits the older people experienced showed that frailty is not inevitable. Better nutrition, regular exercise and doing these with others are simple ways older New Zealanders can maintain their health as they age and continue to enjoy independent lives.
Dr Ruth Teh is a senior lecturer in general practice and primary healthcare at the Faculty of Medical and Health Sciences at the University of Auckland.
First published in Newsroom.
Media contact: Gilbert Wong, gilbert.wong@auckland.ac.nz