Study set to reduce transfers of children with respiratory illnesses
A world-first Australian and New Zealand study is set to change treatment of children with acute respiratory problems, reducing the need for hospital transfers.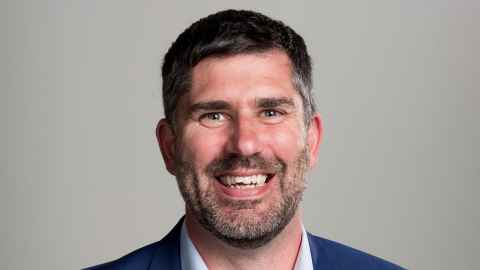 A world-first Australian and New Zealand study is set to change how clinicians treat children with acute respiratory problems, improving best care and potentially saving millions of healthcare dollars, particularly in remote, rural and Indigenous communities.
Latest findings from the Paediatric Acute Respiratory Intervention Studies (PARIS) were published on 18 January 2023 in the pre-eminent peer-reviewed Journal of the American Medical Association (JAMA).
The PARIS programme is led by Dr Andreas Schibler, a researcher at Queensland's Wesley Research Institute and a member of the leading Paediatric Research in Emergency Departments International Collaborative (PREDICT) group.
PARIS II is the world's first large-scale clinical trial in children aged under five years presenting to hospital emergency departments with a respiratory illness requiring oxygen.
It compared standard oxygen therapy with nasal high-flow therapy, which is a simple method of providing increased oxygen via nasal cannula, but one that is rarely available in smaller hospitals.
The results, based on 1500 children aged from one to five years presenting to 14 emergency departments across Australia and New Zealand, clearly identify the children who can be treated with standard oxygen and those who need additional respiratory support with nasal high-flow oxygen therapy. Further, the results demonstrate that the combination of these two oxygen methods can be safely used in general wards of smaller and regional hospitals that do not have children's intensive care services.
The study also demonstrated that oxygen therapies work differently for children than for infants and adults.
"It is about the right treatment at the right time for the right patient," said Dr Schibler.
"High-flow oxygen therapy is rarely available in rural and remote areas of Australia and many patients are transferred to city hospitals for a higher level of care than they may actually need.
"This causes emotional stress for children and families, unnecessary load on emergency departments, and huge transfer costs for the State.
"Until now there has been no scientific guidance so doctors have assumed high-flow therapy is the best treatment for young children because evidence has already shown it works for infants but the PARIS II study has demonstrated that is not necessarily the case.
"After almost a decade of studying the application of high-flow therapy in children, we are able to translate this into further meaningful clinical practice in the rural and remote hospitals.
"In collaboration with Dr Donna Franklin from the Gold Coast University Hospital, who is leading a new project PARIS on Country, we are aiming to promote health equity and reduce transfers of sick children with respiratory disease to city hospitals in 18 rural and remote hospitals.  A child can receive the care in local hospitals, with their family and community support close, because clinicians will have clear clinical pathways to follow in the care and management of these patients."
Conducted in collaboration with PREDICT, PARIS II builds on 10 years of clinical research by Dr Schibler involving over 4500 children. It follows the successful PARIS I study, completed in 2016, and published in the prestigious New England Journal of Medicine.
So significant are the PARIS II findings that Dr Schibler has been asked to present to more than 6000 clinicians at the esteemed Society of Critical Care Medicine Conference in San Francisco later this week (21 January).
"It is a genuine honour to be asked to speak at this conference and explain our findings to medical professionals caring for young children throughout the world," he said.
"The team is now about to embark on an analysis of more than 6,000 patients to better understand the best respiratory care for these children. It's the first study that's ever been done of this magnitude."
PARIS II is funded by Australia's National Health and Medical Research Council
(NHMRC) with support from the Thrasher Research Fund (US), Emergency Medicine Foundation (Australia), Children's Hospital Foundation (Australia) and Perth Children's Hospital Foundation (Australia).
Other contributors include Wesley Research Institute, PREDICT, Queensland Health, The University of Queensland, Bond University and Griffith University.
Contributors from Waipapa Taumata Rau, University of Auckland were Professor Stuart Dalziel and Dr Jocelyn Neutze.