Bonne chance, mediation mavens!
In one of the most beautiful cities in the world, four law students are competing to resolve business dispute scenarios through mediation.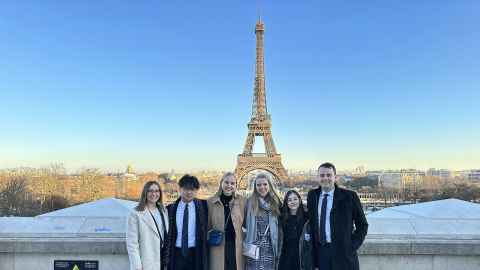 Just across the Seine River from Paris' landmark Eiffel Tower, four University of Auckland law students are flexing their well-honed mediation muscles in one of the world's biggest educational competitions.
The 18th International Chamber of Commerce (ICC) International Commercial Mediation Competition runs for a week from 6 to 11 February and sees more than 350 students compete, supported by their coaches and hundreds of professional mediators, academics, volunteers, sponsors and observers.
This year, 48 teams are vying to resolve international business disputes through mediation, with their performance evaluated by some of the world's leading dispute resolution specialists.
The Auckland Law School team, which is made up of different students every year, has won the international competition for the past four consecutive years and is the only team to have achieved this feat in the competition's history.
This year, Sian Vaughan-Jones, Libby Gane, Andrew Fu and Maria Romero De Medeiros are battling it out together in Paris while squeezing in some time to appreciate the sights.
Third-year Law and Economics student Maria Romero De Medeiros says the team is most nervous about competing in front of world-class mediators.
"It's a huge privilege, but nerve-wracking for sure. My goals for the competition are to grow as an advocate and meet like-minded people worldwide. I'm also looking forward to walking around and getting lost in the streets of Paris."
Fourth-year Law and Arts student Libby Gane says the opportunity to join the law school's mediation team this year has already proved hugely exciting and invaluable. Over the week in Paris, she's looking forward to improving her cross-cultural communication skills and gaining a deeper understanding of the strategy and theory behind effective mediation.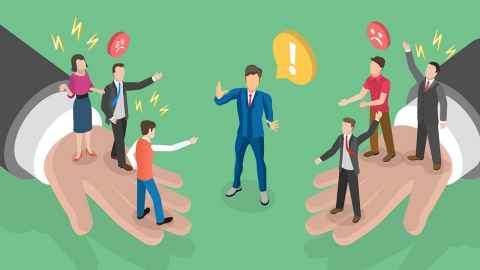 Teammate Sian Vaughan-Jones just completed her fourth year of an LLB(Hons)/Global Studies degree, and during the competition, she's looking forward to developing her mediation and negotiation skills.
"I'm also excited to develop strong connections with my teammates and to compete against students from across the world!"
Andrew Fu, who is in his fifth year of a BA/LLB and was part of the winning 2022 Asia-Pacific mediation team, says he thinks the faculty often does well in mediation competitions because of the willingness of alumni to give their time to return as coaches.

"Our coaches have personally experienced the skill development that comes from participating in the competition itself as well as the training programme."
The coaches for the 2023 competition in Paris, Britney Clasper and Jacob Siermans, have shared many of their lived experiences with their team, Britney having competed online in 2021 and Jacob in person in 2020.
Coaching the team this year has been a privilege, says Britney.

"Having both competed in the competition previously, it feels full circle to have the opportunity to give back to the University of Auckland's ICC community by taking on the role.

"Seeing the team go from strength to strength has been incredibly fulfilling. We told the team from the start that you get out of this experience what you put in, and we are immensely proud of the effort they have put in at each and every training session."
The team has their first preliminary round on Tuesday 7 February at 5pm (Wednesday 8th 5am NZT). Bonne chance!