Solar and EVs: a match made in 'clean-energy' heaven?
A recent study asks whether people with solar installations are more likely to buy electric vehicles and why this might be.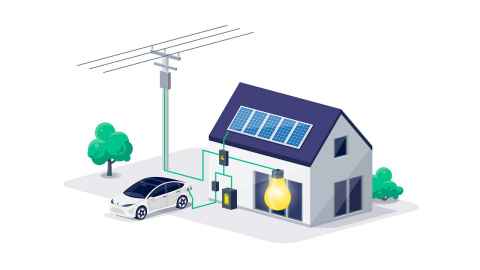 The joint use of solar panels and electric vehicles offers a sustainable option for decarbonisation, say University of Auckland researchers in a paper that explores the nexus between solar potential and electric vehicle uptake.

Their study, published in the international journal Energy Policy, used Auckland-centric data to determine whether the existence of solar panels is positively associated with electric vehicle (EV) uptake.

Energy Centre research fellow Dr Le Wen says the researchers found that households that had installed residential solar were more likely to purchase EVs.
"As researchers, we wanted to see whether there is a link or potential correlation between solar and EV uptake, and we found that there is.
"Our study shows that solar panel uptake has the potential to encourage the adoption of EVs by providing sustainable charging solutions."
Government and transport agencies have implemented strategies such as the Clean Car Discount to promote EV uptake, resulting in significant EV sales growth. However, solar capacity is still low, says Dr Wen.

"This is an area that policymakers should pay attention to. Because solar panels are positively associated with EV uptake, developing policy packages that can promote the uptake of both would benefit emission reduction and help achieve the net-zero carbon target by 2050."
The study findings provide important insights for policy aimed at increasing solar and, as a result, electric vehicle uptake.
Electric vehicles and solar installations are mutually beneficial when it comes to helping Aotearoa New Zealand transition to a low-carbon economy, says Dr Selena Sheng, co-author and a senior research fellow at the Business School's Energy Centre.

"EVs can provide storage to take care of any surplus energy produced by solar panels. They can use this stored energy for driving or household use.

"If you don't use the energy generated by your solar panels, you can sell it back to the grid, or it goes to waste. But if you have an EV, it will increase usability because you can charge your battery and store energy there. Households investing in solar have the potential to accelerate EV uptake."

The researchers also note that power collected from solar can be stored in the EV and used as an emergency backup in a power outage, with the help of a bidirectional charger.

Basil Sharp, an emeritus professor in energy economics, says the study further shows that, unsurprisingly, the availability of public chargers bolsters EV uptake. The early-adopters phase of solar also positively impacts subsequent EV uptake, he says.

"Males are more likely to install solar. Larger households are more likely to use solar because of their greater electricity needs. And, not surprisingly, higher unemployment rates mean people are less likely to adopt solar."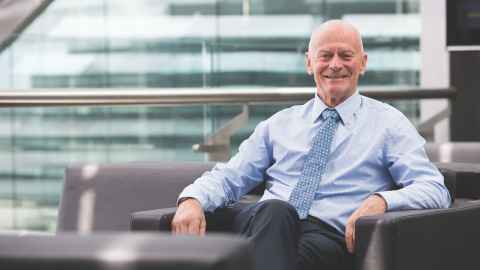 "The whole idea behind this study was stimulated by the notion of the rate at which people adopt new technologies," says Professor Sharp.
"You have people who are early adopters for various reasons; some people are intrigued by the technology - the notion they can harvest energy from the sun, use it, store it, and export it back into the grid. Others are thinking about the planet and low-carbon tech, and there's the possibility that people will engage across a number of complementary technologies."

Professor Sharp says the study findings provide important insights for policy aimed at increasing solar and, as a result, electric vehicle uptake.

"Social influence, represented by the earlier adopters, can affect people's future intentions. Therefore, information exchange platforms and the utilisation of digital information could encourage communications between those who have already adopted solar set-ups and switched to EVs and those who haven't but might be likely to."

Also, because the study found that solar installers are more likely to buy EVs, the researchers say households could be incentivised to install solar using promotional programmes and education.

Dr Sheng says complementary incentives could be created to encourage people to adopt solar and electric vehicles.

"We should also look at what Australia is doing in terms of offering solar-panel rebates and interest-free loans to support uptake."
Media contact
Sophie Boladeras | Media adviser
M: 022 4600 388
E: sophie.boladeras@auckland.ac.nz