An open invitation to grab hold of the future
The Auckland Bioengineering Institute is hosting a captivating, family-friendly showcase from May 9-14.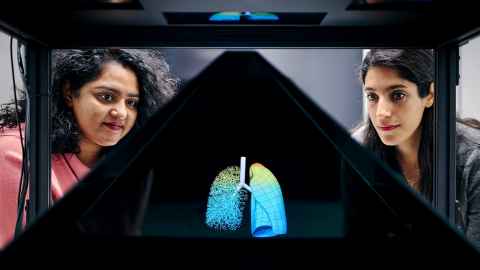 Printed bones, an inflatable brain, a walk-through colon, and a haptic hongi (a virtual experience of touch through vibration) represent serious fun —and complex engineering.
Armed with clues from nature, grit, imagination and ultimate nerdy computational modelling, groups from Auckland Bioengineering Institute (ABI) are discovering new ways of understanding the human body and enhancing its capabilities.
From 9 to 14 May at The Cloud in Auckland's Viaduct, the ABI team is hosting a behind-the-scenes look at what they do. Everyone is welcome: the public, industry, community and school groups, and the inquisitive to meet an artificial intelligence avatar; have their minds read by a hi-tech hat, build a hologram and to take part in sophisticated simulations.
Professor Merryn Tawhai, deputy director of the ABI, says the event is a chance to inspire the next generation of curious minds and raise awareness of the life-changing research they do.
"Our celebratory event is an opportunity for the public to see how we are shaping the future of healthcare and developing new technologies that enhance how people interact with the world.
"Our researchers are finding creative solutions to major healthcare problems by combining digital technologies with wearable and implantable sensors, as well as developing new devices that image or measure the body tissues with unprecedented accuracy."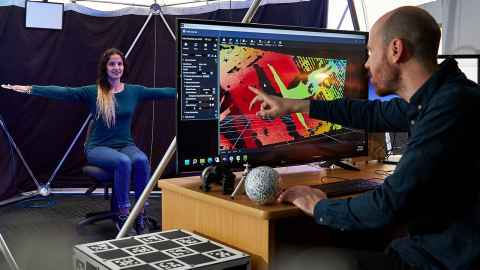 For over 20 years, the Waipapa Taumata Rau, University of Auckland research institute has been investigating some of the most challenging, unanswered, often barely visible mysteries of the human body to develop world-leading and life-changing technologies.
The Institute is renowned for its futuristic pursuit of digital twins, which involves developing and integrating intricate 3D models of human organs systems, and its work creating avatars, sophisticated sensors, and implantable devices.
A broad goal of ABI is using engineering sciences, technical innovation, and new understanding of human physiology to improve medical diagnoses and treatments of injury and disease for people around the world.
Its complex science is combined with a practical drive for commercialisation to bring their discoveries to life. To date, 19 technology companies have been spun out from ABI research, changing the lives of millions of people. Many more are in the pipeline.
For more information: Bioengineering The Future