Endocrine-disrupting chemicals: a threat to our fertility and survival?
Endocrine-disrupting chemicals are very likely having adverse affects in Aotearoa, says Dr Louis Tremblay, of the Cawthron Institute and the University of Auckland.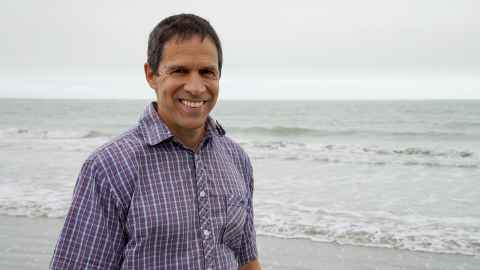 Endocrine-disrupting chemicals in the environment can interfere with hormones, sexual development, fertility and reproduction.
Dr Louis Tremblay, of the Cawthron Institute in Nelson and the School of Biological Sciences at Waipapa Taumata Rau, University of Auckland led a review of the chemicals for the Parliamentary Commissioner for the Environment.
Highlighting a lack of data, Tremblay says it's uncertain whether endocrine disruption is occurring in Aotearoa, but evidence from comparable countries indicates it is "very likely."

This country's chemical registration process should more stringently assess the potential for chemicals to be endocrine disruptors and New Zealand should apply the precautionary principle, limiting exposures of potentially dangerous chemicals even in the absence of scientific certainty about their effects, the report says.

Suspected hotspots like sewage effluent outfalls and catchments of high intensity dairy farming need to be the focus of a national survey for the chemicals, according to the report, which was published last month.
A huge array of products and processes contain the chemicals, including pharmaceuticals, cosmetics, pesticides, plastic bottles, flame retardants, and anti-foulants for boats. Feminisation of male fish, impaired reproduction in sheep, and population declines in birds and other species have been among the chemicals' side-effects.

Increased attention was drawn to the chemicals by the 1996 book Our Stolen Future: Are We Threatening Our Fertility, Intelligence, and Survival? A Scientific Detective Story by Theo Colborn and co-authors.
Media contact
Paul Panckhurst | media adviser
M: 022 032 8475
E: paul.panckhurst@auckland.ac.nz