Anthony Hōete: seeing the forest for the trees
Opinion: Investment and innovation are crucial to revitalising New Zealand's wood processing sector, writes Professor Anthony Hōete.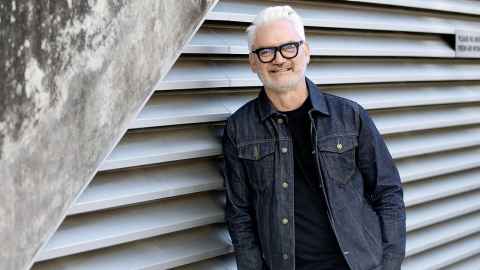 In my recent inaugural lecture, I referred to a $57 million boost in Government funding to support more onshore wood processing. I applaud this move, but what took the Government so long?
It was back in the 1920s when a forestry stocktake forecast an impending timber shortage, and the planting of fast-growing radiata pine forests commenced. By the 1950s, Kaingaroa was one of the world's most extensive man-made forests, which led to the construction of one of our greatest industrial achievements: the Tasman Pulp and Paper Mill in Kawerau.
I grew up in Kawerau's 'halcyon days' of the '80s when its population peaked. Each university vacation, I returned home to work for 'Uncle Tas'.
When it opened, Tasman had a paper machine with the largest capacity in the world. But the rise of digital publishing, and an increasing focus on exporting rather than processing logs, saw a massive decline in the number of paper and sawmills. Large-scale mechanisation replaced small-scale milling. Essentially, the supermarket pushed out the dairy.
These days, the problem isn't that we have a shortage of logs. It's that we're not turning them into lumber.
Lumber is a log with the added value from primary processing, while logs are a raw product with no added value. By March 2022, 61 percent of our logs (22 million m³) left Aotearoa New Zealand. We are now the world's biggest log exporter, supplying 20 percent of the global market. Eighty percent of our logs are bound for China, where state intervention subsidises transport.
Why can China offer higher prices for New Zealand logs than local companies? In two words: wood processing.
The Chinese wood industry consists of 100,000 individual companies, most of them small and medium-sized enterprises (SMEs). China adds value to New Zealand logs by processing the wood into plywood, which is then turned into furniture and exported back around the Pacific.
Since 2000, forest harvest volume in New Zealand has doubled from 17 million to 36 million m³, while processing has remained constant at 13 million m³. Value-added wood products comprise just 15 percent of our forestry export volumes yet generate over 40 percent of export revenue.
Change is slowly coming. In 2022, Te Uru Rākau (NZ Forest Service) launched a 'Forestry and Wood Processing Industry Transformation.' It plans to create a higher value and resilient forestry and wood processing sector to underpin our low emissions future.
But instead of selling grain, we need to be baking and earning bread.
Processing more timber onshore will impact the housing supply while creating new jobs to support regional communities and would reinforce our commitment to a net-zero carbon future.
Aotearoa New Zealand has a small population, and we need to think more strategically, so that economic growth is driven by productivity rather than hours worked.
Innovation is critical to lifting productivity. Small Advanced Economies (SAEs) like Singapore and Sweden invest ten times more than New Zealand does in innovation to overcome the barriers of size and distance. In 2021, the NZ Productivity Commission found that "Māori authorities were demonstrating higher rates of innovation". The design course on papakāinga, which I teach at the School of Architecture and Planning, strives for innovation through models such as the collectively owned, build-to-rent, flood-plain elevated, 30-bedroom house.
Housing doesn't need to be a smorgasbord of materiality as it currently often is; it could be timber-centric instead. We could build not with 'sticks' (stud work) but with solid timber panels fabricated off-site using digital computer numerically controlled (CNC) techniques.
At WHAT_architecture, we developed, designed and constructed a build-to-rent papakāinga block of houses in London that was manufactured from cross-laminated timber panels, which is like supersized plywood with 100mm thick solid walls and solid floors of 230mm. It won the 2021 NZ Institute of Architects International Award.
Creative entrepreneurs can lead the delivery of sustainable housing here in Aotearoa too. My research at the University considers the supply chain to be a circular economy, from whenua (land), wao (forest), wheketere (factory), whaihanga (fabrication), whare (housing) and whānau (family). Whenua whānau.
My background in architectural practice also means I'm constantly designing, dreaming and scheming. How, for instance, to spend $57 million?
Why not use the money to partner with forest-owning iwi, such as Ngāti Awa, and build a wood processing factory near Kawerau or Whakatāne? The forests there have excellent rail connections to the nation's largest port, Tauranga.
Historically, the Government played a crucial role in establishing and growing the forestry and wood processing sector. As all wood processing in New Zealand today is privately owned, why not have a state-owned enterprise? Processing more timber onshore will impact the housing supply while creating jobs to support regional communities and would reinforce our commitment to a net-zero carbon future.
The perceived risk with new forms of construction gaining traction with local consenting and housebuilders could be offset by the immediate export gains of processed wood products. There are 64 CLT manufacturers in the Northern Hemisphere, but only two in the Southern. To supply the South-East Asian and Latin American markets is an economic opportunity waiting to be grasped by Government investment and alignment with the wood processing sector.
Anthony Hōete (Ngāti Awa, Ngāti Rānana) is a professor in the School of Architecture and Planning. His inaugural lecture was dedicated to Dr Jeremy Treadwell.
The article reflects opinion that is not necessarily that of the University of Auckland. It first ran in the July 2023 edition of UniNews.