Student cyclist Ella Wyllie rides into World Champs
Engineering student Ella Wyllie doesn't let the challenge of competing on the international cycling stage as well as studying send her into a spin.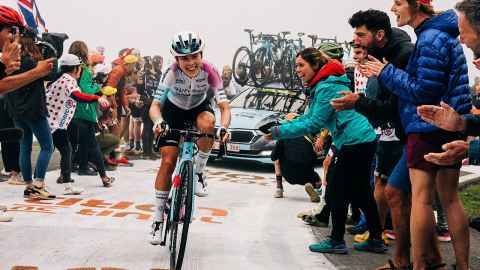 New Zealand cyclist Ella Wyllie is hoping to repeat her success at the Tour de France Femmes when she competes at the Cycling World Championships in Glasgow on 13 August.
The University of Auckland engineering student finished second in the Under-23 competition at the Tour de France Femmes recently and 16th overall, completing the 956km race in 25.5 hours.
"I've been preparing for it since I was three years old and on training wheels," she says.
"I think I can be happy with my results. I definitely left it all out there."
The 20-year-old was one of three Kiwi riders who took part in the women's contest in late July.
Ella says it was an amazing experience. "lt's the biggest race of the year, and the crowds were massive. Usually you have some people that come out and watch, but this was on another level. We had fans waiting for us outside the campervan when we got ready each morning."
One of her highlights of the competition was climbing the Col du Tourmalet, the mountainous seventh stage of the race that includes a stretch of road dubbed the "party corner".
"There's music playing and people line the road to cheer everyone on. I made sure to appreciate every moment like that and not let the pressure overwhelm me," she says.
It's been a big year for Ella, who is establishing herself among the best young cyclists in the world.
In May, she placed first in the Under-23s and third overall at the Navarra Women's Elite Classic in Spain.
She's currently in Glasgow for the UCI Cycling World Championships taking place on 13 August.
The women's road race is 154km, and Ella's hoping to cross the finish line with another Under-23 medal.
"You never know how things go. I'm just excited to race as hard as I can. It's a very tough course."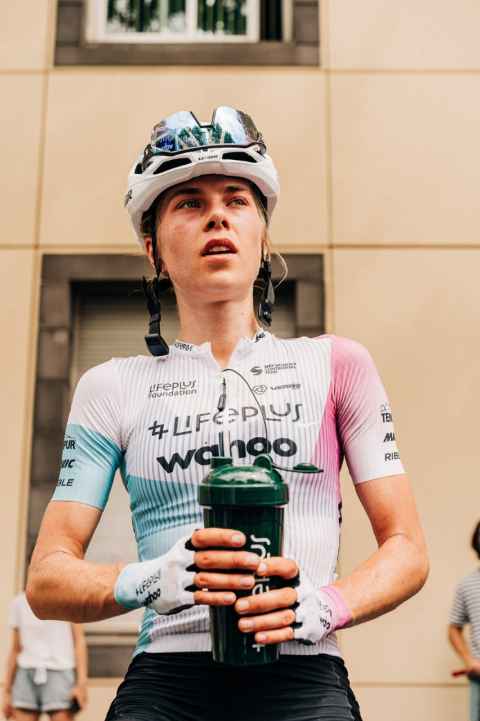 She enjoyed riding bikes when she was younger, but it was her sister and brother joining the road cycling team in high school that inspired her to take it seriously.
"I'm competitive, so I was like, 'right, if my siblings are doing that, I'm going to give it a crack too'. I started racing and eventually got opportunities, like representing New Zealand as an Under-17 rider. The progression to where I am now happened naturally."
She still manages to fit university into her busy schedule. Now in the third year of a civil engineering degree, she has been studying remotely while based in Girona, Spain.
Engineering is in the family. Her parents, brother and aunty are all civil engineers, which gave her plenty of insight into the industry.
"My mum was also quite an important figure in why I chose to study engineering, because obviously, in the past and still slightly now, women are underrepresented. So I thought, 'this is a cool opportunity'. I enjoy challenging myself."
Continuing to study while racing has been an invaluable experience, says Ella.
"I know a lot of athletes just fully focus on their sport and that's okay. But for me, I like to keep busy. For longevity in my sport, it's also key that I have non-cycling things to do because I'm more than just a cyclist.
"I would really like to continue, and I want to get my degree. The University of Auckland's High Performance Support Programme and the support from my lecturers has been so amazing. I don't know what I would be doing without them. I think more athletes should keep pursuing education on the side because it definitely helps with other skills in sport too."