Top tips for teaching mental health
In good news for teachers, a mental health teaching resource for primary-aged children offering a 'whole-school' approach is now available.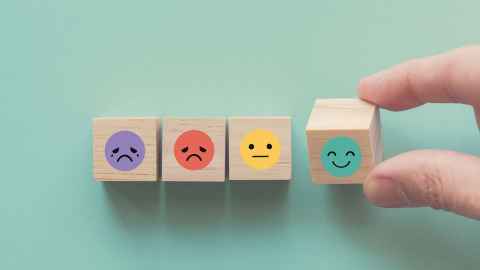 With the belief that it's never too early to support children's mental wellbeing, a new teaching resource for primary schools, written by educators at Waipapa Taumata Rau, University of Auckland, and primary teachers, has just been published.
Based in the Faculty of Education and Social Work, Professors Katie Fitzpatrick and Melinda Webber led the writing, the same pair responsible for the Ministry of Education policy Mental health education: A guide for teachers, leaders and schools' boards (released in 2022).
The resource – which helps schools implement the Ministry of Education guidelines – features 74 content-rich lesson plans in key areas like identity, mana, interpersonal skills and communication.
It's been substantially adapted to suit a younger age group from an original resource – 300 pages of lesson plans on how to teach mental health aimed at intermediate and secondary – already being widely used in high schools, says Professor Fitzpatrick.
"So many primary schools were using and adapting it, the publishers kept saying it would be good to do a primary version."
Fitzpatrick, and fellow authors Professor Melinda Webber, Associate Professor Darren Powell, Dr Jean M. Uasike Allen and Kat Wells, collaborated with six primary teachers to do just that.
Fitzpatrick says that while mental health education is an important component of the health and physical education curriculum and has been around since the 1990s, this resource, and the policy document, are both new and have been written for the current times.
She says it not only offers lesson plan guidance, but a "whole school" approach to mental health.
"The central idea is that schools not only teach mental health, but aim to be health-enhancing environments themselves, with my colleague Melinda Webber's work on the 'Mana Model' [Webber and Macfarlane, 2018, 2020] at the centre of it."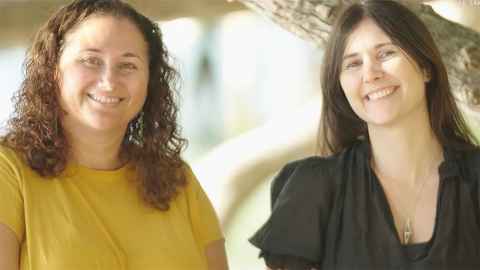 Developed from two large research projects, the Mana Model argues that for students to flourish, they need five components that can be developed through school interactions and activities: mana whānau: a sense of self in relation to home and school; mana ūkaipō: belonging and connection to place; mana motuhake: academic efficacy and positive role models; mana tū: skills like courage, resilience and self-discipline and mana tangatarua: an ability to navigate different worlds with knowledge and confidence.
"Children need contexts, conditions and content for learning that allow them to develop their strengths and interests and which connects to their aspirations for the future," says Webber.
She believes the model's components are also important for teachers because they need to be well themselves to teach mental health education properly.
"There needs to be a school-wide commitment to upholding mana and maintaining the integrity of everyone who plays a role in the school in some way; teachers, students, boards, principals and parents."
There are lots of things teachers can do to explore the model, says Webber.
"Things like looking at young people's connectedness to important people in their lives, influential role models and their connection to place: which places make them feel contented and safe?"
Our view is that mental health is a context for learning rather than an intervention into a health problem.
It can be seen as a lens to look at everything, says Fitzpatrick.
"We encourage teachers to think: what is a mana-enhancing way to deal with this situation with this child, or solve this problem, behaviour issue or moment of conflict? It's a powerful lens through which to see people. Our intent should always be to maintain the integrity of someone's mana."
"And then if by some chance we do diminish it," adds Webber, "there is a responsibility on us to rebuild that relationship and repair it."
She says while the Māori concept of mana (respect, pride, influence) is obviously not 'owned' by anyone, this approach to it, developed in collaboration with Professor Angus Macfarlane from the University of Canterbury, has already been picked up in a range of places outside of schools, like the discipline of psychology.
"So its ideas have wide resonance."
"Our view is that mental health is a context for learning rather than an intervention into a health problem," adds Fitzpatrick, "and we also want to give kids agency to take action themselves, in their school, and in their lives.
"We want to empower them to take the lead if they're not happy about an aspect of school, bullying for example, and to take big or small actions that can make a difference."
She says children need strategies to be able to respond to their friends in moments of emotional extreme and distress.
"That's been a powerful touchstone for all of us. This isn't about adults saving kids, but a process where young people can learn skills to make great decisions for themselves and their friends; because they're experts in their own lives and schools should be there to support that."
Mental health education and hauora for primary: Teaching interpersonal skills, resilience and wellbeing by Katie Fitzpatrick, Melinda Webber, Jean M. Uasike Allen, Darren Powell and Kat Wells is published by the New Zealand Council for Educational Research and available now.