Tackling socioeconomic inequalities in Aotearoa
International and local academics are probing different issues that contribute to socioeconomic inequality as part of Substantive Equality Month 2023.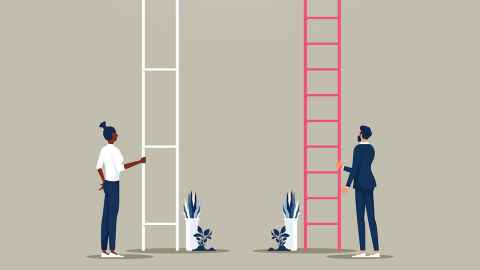 Is our Social Security System helping to decrease poverty in Aotearoa? Why do ethnic and gender pay gaps persist in 2023? Does private law care about inequality?
Law academics are tackling these questions and more as part of Substantive Equality Month 2023, which has seen speakers from as far away as Belfast contribute to discussions around socioeconomic inequality.
University of Auckland Associate Professor (law) Hanna Wilberg and Victoria University law school reader, Māmari Stephens came together to share their insights on social security law and how it's contributing to alleviating poverty.
To some extent, Aotearoa's social security system is part of the solution, but unfortunately, as Dr Wilberg told listeners during her lecture, it's very far from eliminating poverty.
"In fact, our system has features that actually serve to perpetuate poverty," she said.
For example, when a beneficiary finds themselves with an unexpected cost to cover such as an emergency dental treatment, they can apply for a one-off payment, but the problem, Wilberg says, is that they usually have to pay this back.
"One-off payments for essential needs can be special needs grants that don't have to be repaid. But in practice, the Ministry for Social Development (MSD) virtually never makes this type of grant except for food.
"For all other essential needs, payments are recoverable. The usual type is called Advance Payment of Benefit, but it really amounts to a loan and creates a debt to MSD."
The fact that beneficiaries are racking up debts to cover their essential needs serves to trap them in financial difficulties for the future, says Wilberg, "and so long as they remain on benefits or low incomes, they will never pay off those debts. The current Act does not allow MSD to waive them".
Changes to the law are needed to improve the way the system operates, she says.
"There is a discretion to make non-recoverable grants for some essential needs, and this could and should be used when someone has an essential need, at least when they already have significant debt. MSD policy should give clear instructions on this."
Another issue with the system is the fact that many people who receive benefits, excluding those with health issues, disabilities or those with obligations such as full-time care, have to prepare for work, look for work, and accept any available work, says Wilberg.
"The obligation to accept any available work is very stringent, and this is pushing people into precarious work."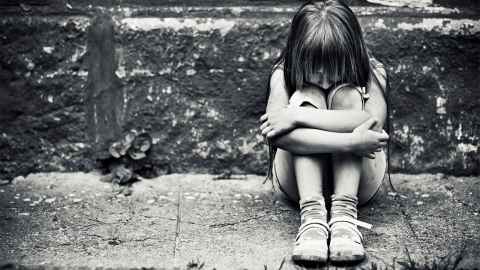 As part of equality month, the theme of poverty was explored most directly by a panel discussion titled 'Poverty: Structural Causes and Structural Solutions'.
The four panelists who shared their thoughts are all engaged in tackling poverty in their day-to-day work:
Tania Pouwhare leads Auckland Council's Southern Initiative, building partnerships with communities and businesses to work towards sustainable and mana-enhancing solutions to lift people out of poverty and precarity.
Harry Toleafoa works with South Auckland communities to empower them in his roles as an elected member of his local board and as a legal educator and community advocate for the Mangere Community Law Centre.
Panelist Emmy Rākete is the media spokesperson for People Against Prisons Aotearoa and understands prisons as an integral part of an economic system that depends on keeping part of the population in poverty.
Also on the panel was Max Harris who works with campaign groups ActionStations and the Fairer Futures Coalition.
There were recurring themes across all four of the panelists' presentations. These included problems with Aotearoa's mechanisms for production and distribution. Issues with commercialising basic needs like housing, and the inter-generational cycle of disadvantage that flows from the poor provision of education and healthcare in deprived populations.
Among a range of solutions explored was the idea of greatly expanding universal basic services to include things like housing and dental care.
The issue of ethnic and gender pay gaps in workplaces was also put under the legal microscope by Faculty of Law teaching fellow Simon Schofield.
Schofield, who lectures in employment law, torts and local government law, broke down the Pacific Pay Gap Inquiry findings, discussed pay transparency recommendations and examined other related proposals to close pay gaps.
Victoria University academic Dr Mele Tupou Vaitohi focused on the legal profession, law schools, and on the barriers to greater Pacific participation in the industry. She discussed the findings and implications of a study her team conducted on the experience of Pacific students at law school.
Meanwhile, with discrimination and power imbalances apparent in many facets of law and society, Auckland Law Professor Jodi Gardner dove into the question - does private law care about inequality?
"There is a belief that 'everyone is equal in the eyes of the law' means that - at least theoretically - private law does not protect those who are vulnerable or try to fight against inequalities that exist," said Gardner, whose lecture challenged this underlying assumption, showing that there can and should be a role for concerns of inequality in private law.
Learn more about other Substantive Equality Month 2023 speakers and upcoming Faculty of Law events.