Three finalists in Kiwinet research awards
Researchers who have founded companies featuring innovative advances in cultivated meat cells and vascular microsurgery are finalists in this year's Kiwinet awards.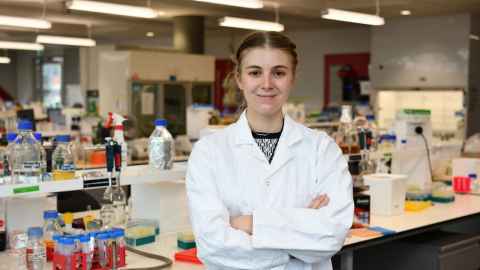 Three researchers from the University are finalists in the 2023 KiwiNet Research Commercialisation Awards. They are: Dr Olivia Ogilvie for the Sprout Breakthrough Innovator Award; Dr Laura Domigan for the BNZ Researcher Entrepreneur Award, and Dr Nandoun Abeysekera for the PwC Breakthrough Project Award.
Dr Ogilvie is a pioneer in the cultivated meat field, where meat is produced by culturing animal cells in vitro. she is the co-founder and CEO of Opo Bio, New Zealand's first cultivated meat company, which supplies cells from Aotearoa New Zealand, for the cultivated meat industry worldwide. She has played an instrumental role in developing and commercialising their cell line development technology platform that enables large-scale cell culture production.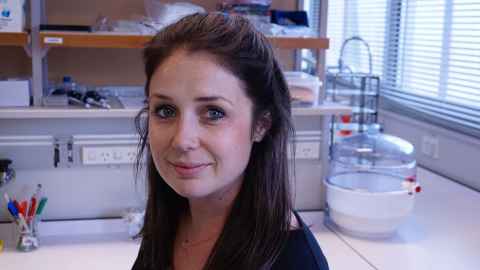 Dr Laura Domigan is a Senior Lecturer, Chemical and Materials Engineering at the University of Auckland, and Chief Scientific Officer of Opo Bio. As a protein biochemist, tissue engineer, and co-founder of Opo Bio, Laura has become a recognised international leader in cultivated meat, while navigating complex and challenging commercialisation opportunities key to New Zealand's future prosperity.
Her ground-breaking work in cultivated meat tackles some of the planet's major social and environmental challenges, such as greenhouse gas emissions, ethical food choices, animal welfare and food security. It is an emerging sector with the potential to transform the global food industry.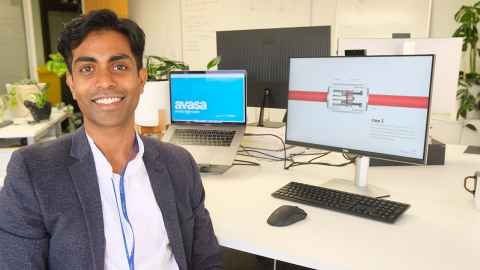 Avasa is a medtech startup with the mission to simplify microsurgery. Currently, plastic surgeons must painstakingly hand sew microvascular arteries and veins in reconstructive operations which is risky and time consuming. Hand sewing an artery can take 40-60 minutes, and failure rates are reported at 5 per cent.
Having personally experienced this problem, biomedical engineer and former plastic surgery resident Dr Nandoun Abeysekera developed Avasa, a revolutionary microvascular coupling device to aid the connection of arteries and veins in reconstructive microsurgery.
Surgeons can perform safe and reliable vascular connections with unparalleled speed and precision using the proprietary device which standardises vascular eversion. Backed by Auckland UniServices, Avasa Ltd was created in 2018.
In 2022 the company raised funds in a seed round led by Bridgewest Ventures and has enlisted a team of engineers and advisors to manufacture the device. The aim is to gain regulatory approval and launch to market in 2025.
The winners will be announced at an awards ceremony on 28 September in Auckland. KiwiNet is a coalition of 19 of New Zealand's universities, Crown Research Institutes, and other research organisations, works to transform early-stage discoveries into products and services that will have social, environmental, cultural, and economic impact for New Zealand. KiwiNet organisations have invested $60.7m in seed funding with 82 start-up companies. Since 2003 it is estimated to have created more than $558m in known revenue.
Media contact:
Anna Kellet, Communications Manager, UniServices
M +64 27 412 4718
anna.kellett@auckland.ac.nz  www.uniservices.co.nz