Solar energy collaboration wins Energy Excellence Award
A University of Auckland collaboration to help bring solar energy to more homes in Aotearoa New Zealand has been recognised at the Energy Excellence Awards.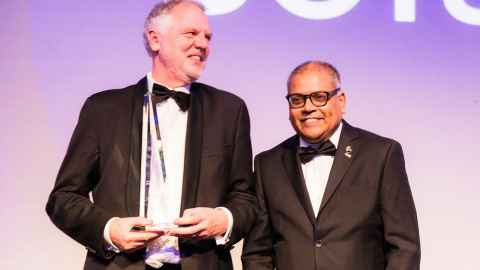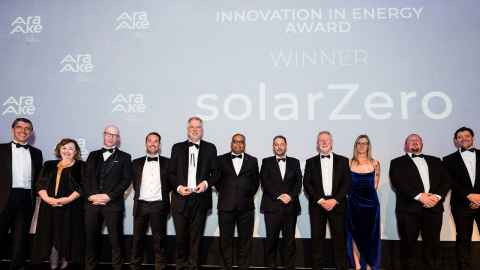 By mid-2024, solarZero expects over 15,000 of its systems to be enrolled to offer reserves, providing up to 80 megawatts of reserves capacity.
Ultimately, this is all public good research," says Dr Nair. "We are developing technology not just for New Zealand but also the world, and finding solutions towards rapidly decarbonising as we speak."
Dr Nair and his team are working on several other projects to support infrastructure for upcoming tech companies who are in need of expertise and technology as we move towards the zero-carbon "grid-forming" architecture of the future.
"Our science is further ahead than what exists now, and we're socialising our students with new innovations. We're looking to 2050 with an emphasis on Kiwi researchers and companies taking hold of their future as these technologies begin to scale upwards.
"We're in a period where policy and green innovation is coming together to change the way we work, so now is the right time to invest in this expertise."