Linking mind and body better in health care
Opinion: As we transition to a national health system under Te Whatu Ora, we need to empower health psychologists to focus on their mahi rather than fight for their existence, says David Lim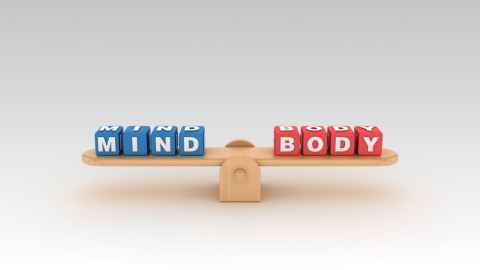 Over the past 50 years, a growing chorus of scientific evidence has confirmed what we've known intuitively for a long time: there is an intricate and interdependent link between our physical and psychosocial health. 
Yet, health psychologists face significant systemic and professional barriers within the health system that prevent them from supporting people with physical health conditions to the best of their abilities. How can we address this shortcoming in our public health system and take the psychological components of health care as seriously as we should?
Across conditions such as cancer, diabetes, heart disease, and long Covid, empirical evidence and anecdotal experience clearly tell us our physical health has a profound effect on how we think, feel, and go about the world. It's also increasingly apparent that how we think, feel, and go about the world has a profound influence on our physical health.For example, studies show that stress can lead to increased cardiovascular reactivity (such as increased blood pressure) which may contribute to the development of cardiovascular disease.
In turn, by decreasing our levels of stress – using evidence-based strategies such as exercise, engaging in meaningful hobbies, or spending quality time with loved ones – we might be able to lower our risk of heart disease. Conversely, recent evidence suggests physiological processes such as inflammation – a common consequence of viral infections – might play a role in symptoms of depression and anxiety. Clearly, our health involves more than just our body, but our mind, spirit, and environment.
Evidence shows psychological interventions can improve outcomes for patients with various physical health conditions, ranging from allergies to long Covid to kidney failure. That's why health psychology – the specialist field of study of how our physical and psychosocial health affect each other – has blossomed as a field of research and a discipline of clinical practice, leading to more health psychologists than ever working with patients in our hospitals.
Health psychologists can no longer be seen as privileged guests in medical settings, but as critical to a modern and holistic health care system.
However, for several reasons, health psychology has yet to be a consistent and entrenched part of the health system in Aotearoa, as I outlined in my Master of Health Psychology thesis, Is there a Psychologist in the House.
First, there is a dire lack of health psychologists to meet current and projected future demand for psychological support in the public health system. In 2022, the National Survey of Psychologists in Public General Hospitals (PsychH) found that across 13 former district health boards, an estimated 73 new psychologist positions would need to be created in physical health settings (such as in cardiology, oncology, diabetes, and so on) over the next five years to meet future demand. This amounts to an almost 60 percent growth in the current psychological workforce in those areas.
Second, postcode lottery still seems to be in full swing when it comes to psychology, with an extremely inequitable distribution of health psychologists across the nation. In PsycH, Auckland district (Auckland, Counties Manukau, and Waitematā district health boards) reported the highest concentration of psychologists by far, with almost 15 times more psychologists per capita than the districts with the lowest reported concentrations (Lakes and Whanganui).
Third, in PsycH, many health psychologists reported a lack of organisational support and professional recognition of their work. This includes struggling to secure adequate funding for psychological services or having to fight for their place among medical staff, rather than being accepted as a core component of holistic multidisciplinary health care teams. Psychologists also spoke of a lack of basic resources required to do their job, such as fit-for-purpose clinic rooms, offices with windows, and admin support.
What can we do about it? In the first instance, we need comprehensive, methodologically consistent, and accurate data on the health psychology workforce that we can use to plan for its growth and development. We could also use the data to create evidence-based benchmarks to track performance and identify areas that need improvement. To do this reliably and effectively, we need ringfenced funding to encourage and maintain projects like PsycH that focus specifically on psychologists working in the health system.
We clearly need to adequately resource existing health psychology services, enabling them to expand and evolve to meet ever-growing demand, and empower health psychologists to focus on their mahi, rather than fight for their existence. This will be complex – especially as different health services operate on local, regional, and national levels – but we can no longer afford to question the relevance of psychology in the realm of physical health.
Similarly, health psychologists can no longer be seen as privileged guests in medical settings, but as critical to a modern and holistic health care system. That means increasing representation of health psychologists at leadership levels in hospitals, recognising their expertise and work with adequate remuneration, establishing pathways for professional growth, and promoting professional autonomy.
As we continue to transition to a national health system under Te Whatu Ora, we have a once-in-a-generation opportunity to rethink the way our health system operates. Gone are the days where psychological support is merely a footnote to health care or a 'mental health issue'. If indeed we seek to build an evidence-based health system, then evidence resoundingly supports uplifting health psychologists in physical health settings in public general hospitals.
David Lim is studying for a Postgraduate Diploma in Health Psychology and is an Intern Psychologist in the Cancer Support team at Auckland City Hospital.
This article reflects the opinion of the author and not necessarily the views of Waipapa Taumata Rau University of Auckland.
This article was first published on Newsroom, Linking mind and body better in health care, 27 October, 2023
Media contact
Margo White I Research communications editor
Mob 021 926 408
Email margo.white@auckland.ac.nz