Pacific start-up set to take on the world
Gerald and Dr Sereana Naepi's project management software system will help academics and researchers.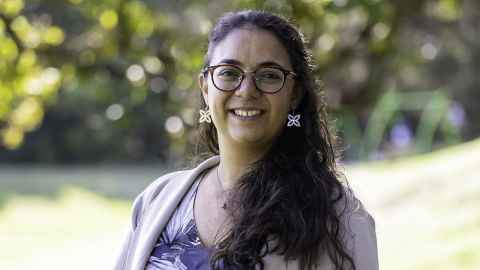 Never mind the fame and glory, Gerald and Dr Sereana Naepi say making it big in the tech sector is driven by a desire to spend more time with family.
They took out third place in the University of Auckland's $100k Velocity Challenge with a tailored project management software system, designed to support the unique needs of academics and researchers.
Gerald owns and runs research company Matada, the name a nod to lead researcher Sereana's Fijian heritage, from 'na noda vanua sa koto e matada/standing on the land looking into the future. The win could be a game-changer given the Velocity programme has helped start-ups find success on the global stage.
"It was amazing to place in the top three out of 108 entries," said Gerald, an alumnus of the University. Taking part in the year-long programme helped solidify their venture with the main objective to afford a lifestyle where they could spend more time with family.
"We're chasing the thing that money brings, we're not only doing this for our kids but also for our parents. We want to be able to spend more time with them."
He cut his entrepreneurial teeth in British Columbia almost a decade ago as a stay-at-home dad while Sereana completed her PhD, she's currently a senior lecturer at the University's School of Social Sciences. He recalls struggling to get his ventures off the ground at the time, but that laid the groundwork for their new software system.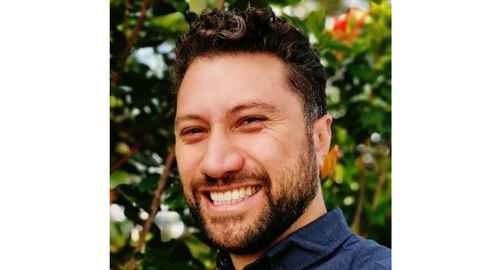 "The focus is on minimising workplace strain and easing administrative tasks. While academics aim to produce meaningful studies, a lack of support forces them to take on additional responsibilities, leading to potentially becoming overwhelmed and fatigued."
The make-up of Matada meant all bases were covered and Gerald believes it clearly gave them an edge during the challenge. "I'm not a tech guy, so I lean into my strengths, business acumen, fostering relationships and partnerships. As a team, we complement each other's skills. If you have too many people the same, you're running the treadmill."
He acknowledged the wealth of talent within the Pacific community but said the confidence to launch Matada and a tech start-up came from having a successful businesswoman as a mother, she built a multi-million-dollar health centre from the ground up.
"My mother was a migrant from Niue, that she was able to build a health centre from the ground up… it showed me what could be done. Anyone can have a good idea, but you've got to be able to pull the trigger and make it happen."
As third place winners, Matada will receive $5,000 seed money as well as entry to Venture Lab, an incubator programme to nurture and support aspiring entrepreneurs.
Media contact
Kim Meredith | Pacific media adviser
M: 0274 357 591
E: kim.meredith@auckland.ac.nz