Mātātaki|The Challenge-stories for all of us
Mātātaki|The Challenge is the home for stories about researchers tackling the major national and global issues that affect us all.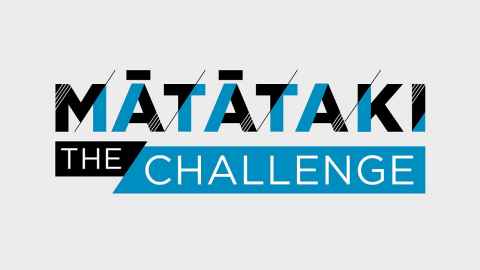 Mātātaki|The Challenge presents stories about the work of Aotearoa's leading experts and thinkers. They come from many different disciplines at the University of Auckland, the country's leading research institution, and all share in the responsibility to shape a sustainable and prosperous future for Aotearoa/New Zealand and the planet.
Mātātaki means to offer a challenge, to scrutinise and to examine. When delivered as part of tikanga,  the challenge must be done with knowledge, integrity and responsibility. These stories provide evidence, context and insight into how we are responding to the challenges of our times.
These stories are founded on research and evidence-based reasoning and argument. The stories are thoroughly fact-checked and edited to present clear information to inform thinking about society's major challenges. 
Mātātaki/The Challenge features stories about researchers from a multitude of disciplines and expertise grouped under major themes.
Future of work
The role and nature of work is facing major disruption. From the gig economy to the rise of Artificial Intelligence and the Fourth Industrial Revolution, where computing power replaces white collar jobs, Mātātaki/The Challenge offers stories on the rise of robots, the ethical, moral and legal issues arising from Big Data and what  today's students and young people should know about their future working life.
Future of the planet
Climate change, pollution and the decline of natural eco-systems have become the unfortunate narrative of our times. Aotearoa/New Zealand faces serious issues. Most of our waterways are not safe for swimming and the majority of our water species face extinction. As a coastal nation in the southern Pacific we have close links to Pacific nations and share the need to reduce the impact of global warming and sea level rise
Future of health and well-being
The chronic diseases of cancer and cardiovascular account for the majority of deaths in Aotearoa. How do we reverse the toll of chronic disease? As our population ages, how will that change us? And how do we reduce the debilitating conditions from obesity to alcohol and drug addiction that rob us of quality of life?
Post-Covid world
Worldwide Covid-19 continues to exact a high death toll and left the global economy shaky. The pandemic presents a multi-headed threat, affecting every aspect of life and society. With threat comes opportunity for research to re-invent, to innovate and guide us to a more sustainable society.
Mātātaki/The Challenge is an ongoing initative from the University of Auckland. We welcome requests to re-publish any of the stories. Please contact gilbert.wong@auckland.ac.nz