Through the Master of Arts in Criminology programme, Marut is learning from experts and authors in the various fields of criminology, like cyber and media crime.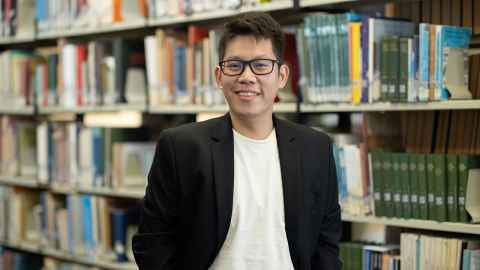 Marut was working as a policy analyst for the Department of Corrections in Thailand before he came to the University of Auckland.
"In my job I create rehabilitation and social reintegration programmes for offenders. My masters course will definitely help me grow my expertise in this area, and when I complete the course I will have the skills I need to serve my country as a government officer.
"The criminology programme provides several options for students to choose their own pathway, and the University provides all the resources I need to succeed in my degree: I have access to excellent library services, great software, and my lecturers and supervisors are really supportive.


New Zealand offers one of the best education systems in the world. Don't overthink it - a valuable experience awaits at the University of Auckland!

"It's also so easy for me to get to campus from my student accommodation. Where I'm staying has great connections to public transport to take me to and beyond the city centre, and I'm never far away from a great coffee!
"I've made so many friends from many different parts of the world in my cohort, and our class environment is so much fun - full of interactions, diverse ideas and discussions. This programme has really broadened my horizons!
"Learning from such respected academics ensures that I will take back some very valuable knowledge and skills to my country."