Felipe came to New Zealand from Colombia to study for a Postgraduate Diploma in Bioscience Enterprise.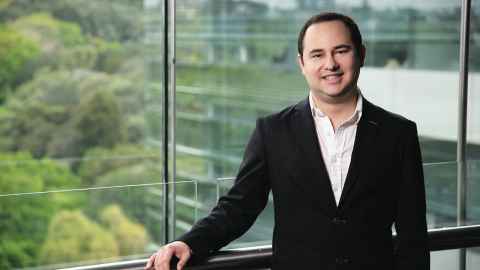 "Since finishing my masters degree in Colombia, I have observed a gap between science and business in my country. When I looked at options to solve this problem, I discovered a wide range of programmes on offer at the University of Auckland. The Bioscience Enterprise programme is unique, and the approach based on training students with real world industries is amazing.
"Teachers are the visible face of a University – they are the people who have direct interaction with students. The behaviour and approach of the academic staff at the University has always been student-based, with an emphasis on learning cutting-edge techniques of teaching. They interact with us frequently and are interested in our learning process, even offering support in difficult situations."
I feel honoured to be a recipient of the International Student Scholarship, and also feel the University is doing its best to include more people from overseas into its programmes. The scholarship has helped me to afford a better quality of life in Auckland City, allowing me to live close to the campus.  
"My main objective in the future is to learn how to take the best discoveries from the lab out to industry. The University of Auckland is one of the few institutions to offer a programme dedicated to training scientists in how to commercialise biotechnology products. Bioscience Enterprise is a fantastic programme, integrating experts from the biotechnology industry and experienced instructors into a complete package.
"If your goal is to help your community, look for options at the University of Auckland. This institution is willing to help international students to develop their abilities in a friendly environment with well-structured programmes."