Hien, originally from Vietnam, received an International Student Excellence Scholarship to study towards a Postgraduate Diploma in Educational Leadership.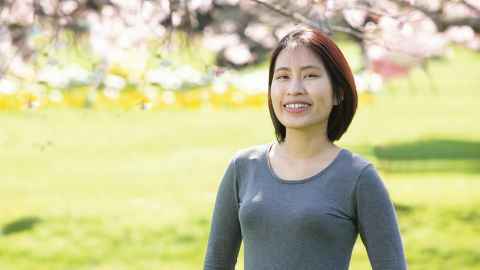 "I chose the University of Auckland because of its good rankings and the excellent reputation of the Faculty of Education and Social Work. I strongly believe this is the best environment for me to fully develop and gain expertise by learning from and interacting with faculty lecturers.
"I completed my undergraduate degree in International Relations at Ho Chi Minh University of Social Sciences and Humanities, and also studied Piano at Ho Chi Minh Conservatoire of Music. During that time I worked as a teacher and a team-leader for a music education project with the aim of facilitating children's development through interactive activities with music."
Being an International Student Excellence Scholarship recipient at the University of Auckland is a great honour and a wonderful opportunity for me to continue my education at postgraduate level.
"With my previous academic background in International Relations, I appreciate the chance to participate in international exchange programmes and conferences. I chose to study Educational Leadership to develop my future career and explore the role of being a leader. The academic staff are very dedicated and helped me realise what strengths to foster and which weaknesses to improve."
Robyn Trinick, a lecturer at the Faculty of Education and Social Work says of Hien, "I have known Hien as a student and as a fellow musician over the past year. I am highly impressed with Hien's ability to articulate her thinking and to critically reflect on her progress. She has made the most of every opportunity to interact with different groups of people, including attending several sessions with international visitors."