Kupe Leadership Scholarship
The prestigious new Kupe Leadership Scholarship offers a unique opportunity for exceptional students from all faculties to enrich a year of their postgraduate studies.
The scholarship offers up to 20 Scholars an exciting experience of personal growth and challenge alongside their honours, postgraduate diploma or masters courses at the University of Auckland in 2019.

The Kupe Leadership Programme
The Kupe Leadership Programme will be provided by the New Zealand Leadership Institute. It will offer an aspirational experience that each year will develop a cohort of future leaders who are committed to Aotearoa New Zealand and who will help envision and create a dynamic, creative and successful future: one that will ensure choice and opportunity for all.
The Kupe Leadership programme draws on the legend of the great Pacific explorer, Kupe, who, together with his wife, Kurumārōtini, is credited with discovering and naming this land "Aotearoa". Their sense of adventure and courage in heading out across uncharted waters, drawing on their sailing skills and travelling by the stars, exemplifies the kind of spirit needed by leaders in today's uncertain and fast-changing world.
To help the Scholars navigate their Kupe Leadership year, each scholar will have the invaluable benefit of having one-on-one mentoring from someone who is an acknowledged and respected leader in their field.
The cohort will come together for a three-day Orientation in early March and then meet at workshops over the year; drawing on the wisdom and knowledge of their peers, the monthly meetings with their mentors, as well as interaction with a broad range of presenters.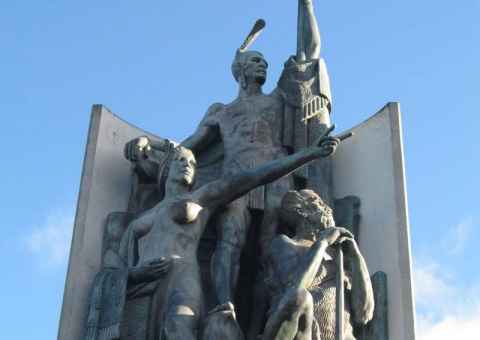 Who are the Kupe Leadership Scholars?
Kupe Scholars will be strong academically. They will, however, also demonstrate a commitment to service and will have a higher sense of purpose - for New Zealand, their community or their discipline - and in what they want to achieve in their lives. They will have an instinct and demonstrated potential to lead, but also an ability to collaborate - recognising the importance of achieving a larger purpose than gaining recognition for individual accomplishment. Values such as integrity, humility, resilience and determination are critically important.
Over time, the Kupe Leadership alumni will develop a reputation for embodying these values and for contributions they make, nationally and possibly internationally. In so doing, they will fulfil the vision and purpose of the Kupe Leadership Scholarship.
What does the Kupe Leadership Scholarship include?
The Kupe Leadership Scholarship is for one academic year of full-time study. The Kupe Leadership Programme will involve a three-day Orientation in early March; two two-day workshops held during each mid-semester break; a one-day workshop in the inter-semester break and a concluding day-long workshop in November. Scholars will be expected to meet with their mentors monthly, and will attend presentations from a diverse range of leaders in the course of the year.
Throughout the course of the Kupe Leadership Programme, the cohort will develop and apply their leadership skills in the context of a leadership issue of their choice and will work as a group on the Kupe cohort project in their own time.
In addition to the bespoke Kupe Leadership Programme and the one-on-one mentoring, Kupe Leadership Scholars will receive either a $22,000 stipend OR a $10,000 stipend plus on-campus self-catered studio accommodation at 55 Symonds Street to the value of $14,100.

New Zealand Leadership Institute (NZLI)
The NZLI is a research and development institute at the University of Auckland Business School. Its development programmes translate cutting-edge research into relevant and applied leadership practices. It is this interplay between research and development that makes it unique in the area of leadership development.
NZLI's purpose has always been about championing, promoting and developing the kind of leadership that New Zealand needs. For more information, visit New Zealand Leadership Institute.
How to apply