Anaesthesiology is the practice of medicine dedicated to the relief of pain and total care of the surgical patient before, during and after surgery.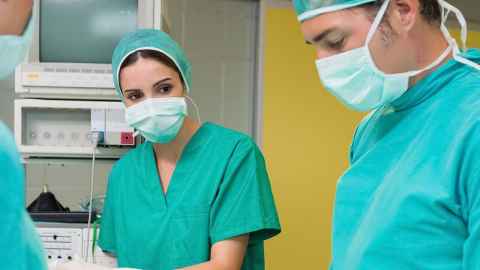 Subject overview
The Department of Anaesthesiology has a diverse research programme, ranging from the clinical assessment of novel drugs, through to the use of simulation as a tool for analysing error in anaesthesia. Areas covered:
Airway management
Anaesthesia, intensive care, peri-operative medicine (including acute pain management), chronic pain management and resuscitation
Circadian biology and animal behaviour, fatigue, performance and implications of shift work
Diving and hyperbaric medicine
Pharmacology
Safety and quality in healthcare and related medico legal issues
Where can Anaesthesiology take you?
Anaesthesiologists work in a variety of settings including hospitals, private physician offices, clinics, outpatient surgical centers or in academic or medical institutions teaching upcoming anesthesiology students.
Explore your study options in Anaesthesiology