Korean Studies offers a balanced program of language study and understanding of Korea's history, society and vibrant culture.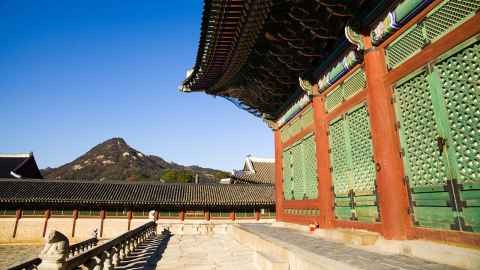 Subject overview
From BTS to Squid Game, Korean culture (under many different names) has become a staple of global media. In its recent updates, the Oxford English Dictionary included tens of Korean words such as chimaek (fried chicken served with beer) and galbi (a dish of beef short ribs). What does the recent rise of Korea tell us about this dynamic country in East Asia and its people? How is the global presence and popularity of Korean popular culture relevant to our perception of today's world?
Korean Studies at the University of Auckland answers these questions and offers a balanced program combining language study and interdisciplinary studies, teaching interesting topics about traditional, modern, and contemporary Korea. You can learn Korean from scratch, at higher levels, or at universities in Korea. A range of courses taught in English invites students who are keen to better understand Korean history, politics, culture, and society. We also explore the cultural and language practices of the Korean diaspora in Aotearoa New Zealand, as well as Korean diasporas internationally. The Korean Studies major and its courses ensure a rewarding experience for students from diverse backgrounds and interests.

Where can Korean take you?
Korean Studies equips students with solid language skills and a broad in-depth knowledge of Korea, its history, economy, society and culture. With competence in Korea's language, history, culture, and current affairs, you will be prepared for opportunities in corporations, private businesses, public service, and academia in Aotearoa New Zealand and overseas.
Graduates in Korean Studies have careers in communications and media, international relations and trade, language education and translation (with further study), and travel and tourism. Career paths of our graduates also include international organisations, NGOs, New Zealand's Ministry of Foreign Affairs and other areas of government.

Explore your study options in Korean
How can we improve intercultural communication and understanding?
Some of our lecturers discuss how you can become a more informed local and global citizen by studying another language.