Palliative care focuses on patient care for those facing life challenging illness and embraces the essential elements and principles of patient-centred, holistic care.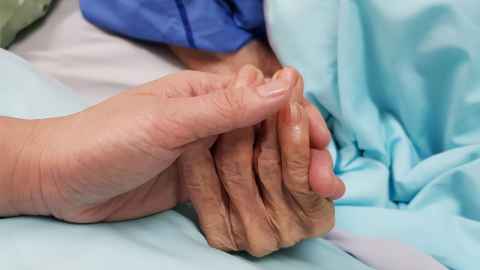 Subject overview
Palliative care study helps you develop the attitudes and knowledge to care for patients and families living with a serious, life changing or end-of-life illness.
This specialisation focuses on providing relief from the symptoms, pain, physical and mental stress of a terminal diagnosis, as well as caring for your patients' and their families' emotional needs during this time. It also involves helping patients to understand their choices for medical treatment.
A parallel focus of the courses also recognises 'self-care' as an important component of interdisciplinary teamwork in caring for patients at this stage of care.
Some studies have even found that palliative care can help extend lives, keeping a patient alive for as long as possible with the best quality of life.
Our lecturers are regarded as experts in their fields and our active research programmes provide a wealth of information.
Where can Palliative Care take you?
Those trained in palliative care can use their skills and training in hospices, hospitals and within the community.
With increasing demand for those with palliative care knowledge, it is a useful course for all health professionals as well as specialists.
Palliative Care is a named specialisation in the Postgraduate Certificate in Health Sciences and the Postgraduate Diploma in Health Sciences, or courses may be taken as a pathway in the Advanced Nursing specialisation.
Explore your study options in Palliative Care