You can learn the Spanish language and study the cultures and literatures of Spain and Latin America.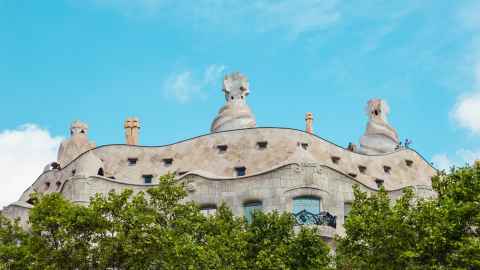 Subject overview
With over 500 million speakers on four continents, Spanish is the world's second most widely spoken language after English. It offers you a passport to a truly global culture and strategic world markets. Spanish is the official language of over 20 countries in Europe, the Americas and Africa, offering various opportunities for travel, study and work. The language and cultural skills you learn can help you in many ways.
Spanish is a Romance language derived from Latin. It is closely related to French, Italian, and Portuguese, so knowledge of any of these languages will help you study the others easily and confidently. Spanish is the language of major figures in history, politics, religion, literature, music, and art from Spain and the Americas.

Where can Spanish take you?
Studying the Spanish language and its related cultures can give you a competitive edge in many lines of work, especially in New Zealand, where few people know a second language. Spanish will be particularly rewarding for careers in teaching, translating, interpreting, foreign affairs, international law, journalism, tourism, business and marketing. It is especially useful for working with international organisations, multinational companies or NGOs in the ten Pacific Rim nations where Spanish is spoken.
The Spanish and Latin American studies programme offers a full programme of study. Courses cover language study (from beginners to advanced levels), focusing on contemporary usage and communication. The Department's strength lies in a broad spectrum of cultural and literary studies on Spain and Latin America. We use multimedia and interdisciplinary approaches to studying Hispanic literature, film, art, music and popular culture. We support your learning with extensive print, audiovisual, and electronic resources in various library collections and multimedia laboratories.

Explore your study options in Spanish