Read some of the additional articles from the August 2020 edition of Link News
Future Student Guide is now live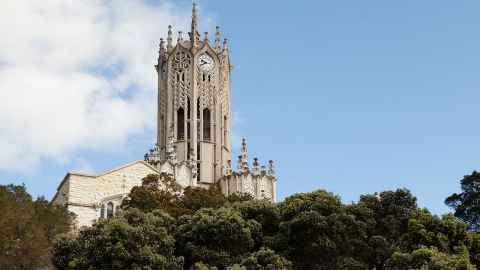 We recently released our brand new Future Student Guide, an online tool to help prospective students navigate the complex choices they need to make about their futures. The Guide provides them with study and career suggestions based on their subject interests, career ideas, and values. 
Designed primarily for school leavers who've completed NCEA Level 2 or 3, the Guide enables users to check if they're on track for meeting the requirements for a suggested study option. The "on track" indicator is driven by expert modelling from our Planning and Information Office. 
We've had significant engagement with schools over the past six months, via nationwide surveys, concept designs and user testing with students. The feedback has shaped many aspects of the Guide and provided an extensive roadmap for future enhancements. The Guide's ongoing development will also be informed by continued student feedback as well as the University's strategic priorities. One of our immediate focus areas will be investigating how we can better engage with our Māori and Pacific communities. 
Start exploring your personalised undergraduate study options now.
Creative Arts and Industries
Resource hub for high school teachers goes live 
The Faculty of Creative Arts and Industries recently released a new resource hub with helpful advice and materials for careers advisers and classroom teachers. 
Covering Architecture, Dance, Design, Fine Arts, Music and Urban Planning, the hub gives you access to student stories, links to available scholarships, information about overseas study opportunities, and videos presenting insights into our degree programmes. You can also organise school visits from our high school outreach and engagement representative as well as current students. They'll be happy to answer your questions and coordinate activities around your programme/s of interest. 
Another valuable resource is Conversations with Creatives, which enables high school students to video call with our current students. They can discuss studying within our programmes, and what it's really like transitioning from secondary to tertiary study. We can also set up discussions between high school teachers and academics. We offer professional development opportunities for teachers in the form of upskilling workshops and engagement events. 
To see how the hub could benefit your students, your school, and your own professional development, please explore the various resources available.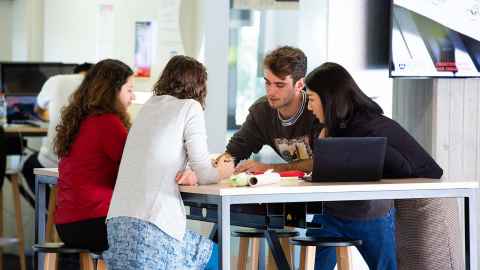 Accommodation
New halls add over 1,200 rooms
The University of Auckland prides itself on being a great place to live, play and stay. The opening of two new state-of-the-art residences this year is another great reason for students to join our accommodation community.
Waipārūrū Hall is the largest catered hall for school leavers in New Zealand, housing 786 students across two towers. There's plenty to love about this new residence – including its expanded selection of catering options, where multiple food stations serve up the best dishes from around the world.
Te Tirohanga o te Tōangaroa is our newest residence. The hall opened its doors earlier this year and is now home to 488 undergraduate and postgraduate students. This Hall offers five floors of communal living spaces, including shared kitchen and dining, study areas and a games room. There's also a rooftop deck with stunning views of the Waitematā Harbour and Auckland CBD.
A home away from home
At Accommodation Solutions, we're all about options. We offer a fantastic variety of catered halls of residence, self-catered accommodation, and shared living. For first-year school leavers, our fully catered halls of residence provide the chance to live in central Auckland, close to campus. And as students move through their degree, they can carry on living with us in one of our great self-catered facilities. These are also located near our main campuses and offer a lot of the same benefits as a catered hall.
We're a social bunch! Living with us, it's easy to make new friends, connect with like-minded people, find a study partner, or get involved in group activities and inter-residential sports. We're proud to welcome students from across New Zealand and all over the world to live in our community and experience the quintessential uni life. Living on campus saves on commuting time, and ensures that residents are surrounded by people who have their best interests at heart. In fact, a dedicated team of Resident Advisers live in each facility, working around the clock to support and care for our accommodation community.