The best of the rest from Link News August 2021
Scholarships update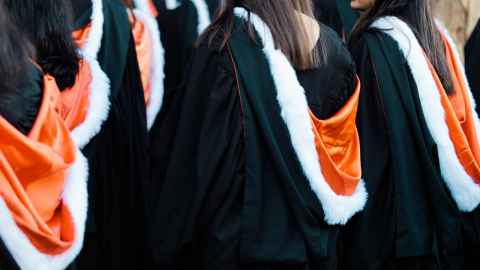 We're often asked what we're looking for in a successful scholarship applicant.
We have a variety of scholarships that recognise characteristics such as high academic achievement, as well as demonstrated leadership potential, achievement in academic, sports or arts competitions, and community involvement. We also recognise formal academic mentoring or tutoring in the two years before a student applies for a scholarship. So now is a good time for Year 11 and 12 students to get involved!
Previous awardees of our scholarships have participated in one or more of the following activities:
Academic competitions: Maths Olympiad, debating championships, essay writing competitions, Young Enterprise, NZ Interschools Chess Championships
Sports competitions: selection as a representative or participant in the finals of a sports competition at international, national or regional level
Sports coaching or umpiring
Arts competitions: Polyfest, Rockquest, Pasifika by Nature, Stage Challenge, Sheila Winn National Shakespeare Festival, NZ Concert Bands Association, Race Unity Speech Awards, creative writing competitions, songwriting competitions, NZ Schools Hip-Hop Competition, Auckland Secondary School Production Competition, Young Singers in Harmony
Visual and Performing Arts: member of a dance company, player in NZSS orchestra or Youth Symphonic, exhibitor in a community or commercial gallery, participant in a community play or musical in an acting, musical or production role, successful candidate in external speech, drama or music examinations
School leadership roles such as: head girl/boy, deputy head girl/boy, prefect, house captain, sports captain, leader of a school committee, peer group leader, student representative on board of trustees

Academic mentoring: formal academic mentor or tutor over one or more school years either at current school or kura or at an external organisation, school or kura

Community-based awards and community involvement: Prime Minister's Youth Pacific Awards, Rotary Youth Leadership Awards, Trustpower Youth Community Spirit Award

External leadership programmes: Spirit of Adventure, Outward Bound, Duke of Edinburgh's Hillary Award, Model UN, member of District Youth Council, Young Enviro Leaders Forum, Red Cross Forum, Unicef Youth Ambassador, World Challenge Expedition

Cultural leadership and participation: involvement in programmes and support services and events offered by groups and organisations such as Wānanga, the Rangatahi Programme, Whakapiki Ake Project, Kia Ora Hauora, Hapai te Hauora, Pacific Islander Leaders of Tomorrow, Pacific cultural groups and committees

We recognise that not all students will have opportunities to participate in these types of activities. Further scholarships and awards are available for different personal circumstances, such as demonstrated financial need, most recent study at a low-decile secondary school or kura, Māori or Pacific background, being the first family member to attend university, a refugee background, disabilities, or a rural background.
Introducing our new Schools Outreach and Recruitment Manager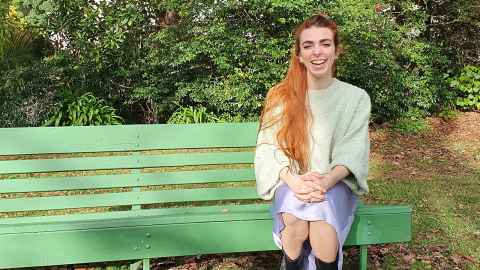 The Faculty of Arts is delighted to introduce Rosie Boxall, our new Schools Outreach and Recruitment Manager.
"My own study and research in Arts has taken me all over the world and enabled me to study and work in places I never would have visited otherwise. When I first decided to do a BA (Hons) in History, everyone asked me if I was going to be a teacher or a politician. Instead, I've studied in Cambridge, New York City, Vancouver and Auckland, and worked with some of the top academics in the field. Studying Arts has been the best decision I made, and I'm excited to connect with students and share all the opportunities and pathways that the Faculty of Arts can open for them.
"Two of the University's key principles are manaakitanga (care and hospitality) and whanaungatanga (connectedness, kinship and relationships). These values extend to school students, teachers, careers advisers, and parents – whoever you are and wherever you're reading this! The University of Auckland and the Faculty of Arts are places where you will always be welcomed.
"I'm excited to nourish the relationships many of you already have with us, as well as building new relationships over the coming months. I'm looking forward to hosting some amazing events for teachers and schools on campus, as well as getting out and about to share our BA, BGlobalSt, and new Bachelor of Communication (BC) with you all. If you would like to chat, ask questions, organise a school visit, or suggest an idea for an event, please send me an email, and I'll see how I can support you and your students!"
From the Office of the Pro-Vice Chancellor Pacific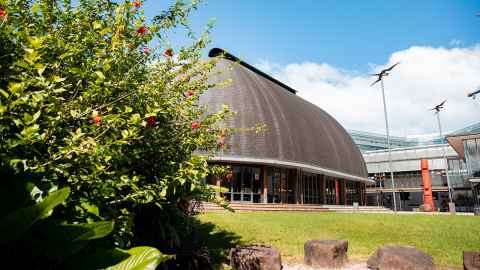 "O le ala is le pule o le tautua" – The pathway to leadership is service. For many of us raised in Fa'a Samoa and versed in the Gagana Samoa, this phrase is ingrained in our soul. Polyfest has always been a vessel in which we put the philosophy into practice. And in 2021, the University of Auckland engaged authentically with Pacific communities. Through the Office of the Pro-Vice Chancellor Pacific, our staff and student ambassadors hosted the Samoan Stage. For many of our students, it was an opportunity to reflect on their cultural identity and their journey from high school into their study programmes at the University. The stories below detail what it has been like for our ambassadors to return to the event this year.
Lulia Autagavia – Vaiola Palauli, Siumu, Salelavalu, Faleasi'u, Nofoali'i ma Fasito'outa
Bachelor of Laws/Bachelor of Arts (Conjoint), Epsom Girls Grammar
"I attended a high school with a very small Pacific population. Growing up watching my sister participate in Polyfest, I got to see the stresses and triumphs of what goes into bringing it all together. Also my mother was the parent-in-charge that year for my sister's group. During their practice, I got to listen and sing along to Pese o le aso (Songs based on the annual theme).
"Coming into my performance years, I valued the contributions from a lot of our South Auckland schools who had strong Samoan units to support them. However, in being part of my group at Epsom, I came to appreciate the journey our group was on too. Moving through our pese's, if we made a mistake, it was important to move on and keep going. I was truly thankful for having been part of our Polyfest groups and for the many friendships I made."
At University, I've participated many times as a University of Auckland Ambassador for the Samoan stage. The hosting duties we undertook this year added pressure to provide a high level of lagolago (support) and tautua (service). I had asked my parents for help with simple Gagana phrases to help interact with judges and students because the language used differs according to age and ranking. Through this tautua, and my leadership positions in PILSA (the Pacific Island Law Students' Association), I've felt a strong connection with my Samoan culture and heritage. This has strengthened my identity and enriched my journey as a University student."
Elisha Ng Lam – Falefa, Moamoa, Satuimalufilufi, Safotu
Bachelor of Arts, St Dominic's College
"My first real interaction with Polyfest came from attending my brother's college Fiafia night, where the Samoan group performed a full set of siva Samoa (dance) and pese (songs). As the boys went through each item, I saw elders and parents watching closely. It wasn't until later in life I learnt the support that a lot of our aiga (family) invested into what we did for Polyfest and how important this event was for preserving our culture and heritage.
"Attending St Dominic's College, I was given the opportunity to participate myself in Years 11 and 13. Getting to experience this with other students, our tutors and teachers helped connect me with my cultural identity. This became especially important my second time around when I was a house leader. I was able to use my leadership skills to assist where needed. The opportunity to relive this experience through my time as a University of Auckland Ambassador in 2021 was one I am grateful for. Having worked backstage helping students, and meeting many in our University sponsor tent, I've come to see our culture as integral to my and many others' high school journey."