Read some of the additional articles from the March 2020 edition of Link News
Haere mai ki Te Papa Ako o Tai Tonga! Welcome to South Auckland Campus!
On Monday 24 February, we opened our doors to the first of our students who will be based at the University's new campus in central Manukau. 
Our purpose-built premises at 6 Osterley Way will help meet the growing need for tertiary education in South Auckland. It will also enable the University to increase engagement with South and East Auckland students, schools, employers and other stakeholders. This is part of our commitment to improve education outcomes for Māori, Pasifika and others in the local community.

Inaugural Head of Te Papa Ako o Tai Tonga Appointed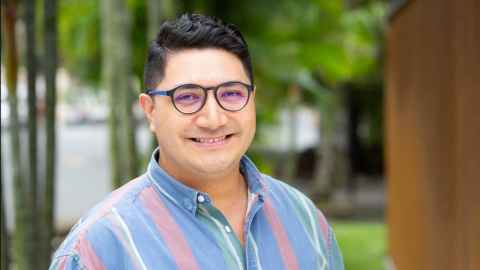 We are delighted to announce that Rennie Atfield-Douglas has been appointed as the inaugural Head of South Auckland Campus, Tai Tonga. Rennie will be leading the University's engagement activities in the South Auckland region. He will be the face of the University for school outreach, and will champion student well-being, retention and academic success. 
Rennie will be known to many of you through his previous role in the Schools Partnership Office and his most recent position as UniBound Manager. He is both a son of South Auckland and an alumnus of the University. He attended Manurewa College and later graduated from the University of Auckland with a Bachelor of Health Sciences. 
Rennie is a passionate advocate for the Niuean language and is active in the Niuean and wider Pacific communities. He has also led the establishment of the University's Pacific Academy, a maths-intensive programme based in schools.

Locally provided qualifications

Students at the new campus will initially be able to study for the Bachelor of Education (Teaching) and Tertiary Foundation Certificate (Education and Social Work) qualifications. These were previously part of the University of Auckland at Manukau Programme.* Also available is the New Start foundation programme. Once established, we will broaden our range of offerings, in consultation with local schools and the community. 
* The University of Auckland has now left the Manukau Institute of Technology (MIT) Otara campus, marking the conclusion of a 20-year partnership between the two institutions.

South Auckland Student Hub

Our multi-skilled team of Client Services Assistants, led by Riki-Lee Saua, will provide a range of on-site services to: students taught at the South Auckland Campus; locally-based students studying at our other campuses; and South Auckland schools and community members. 
Services provided through the Student Hub include access to library resources, student IT support, learning support, pastoral support, and application and enrolment advice.

New Conjoint: Bachelor of Commerce/Bachelor of Sport, Health and Physical Education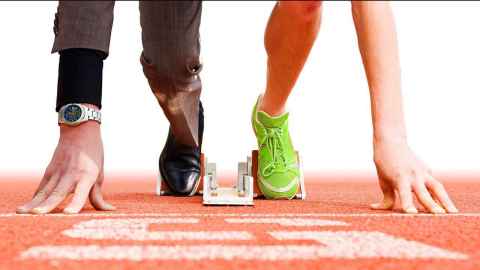 Our new conjoint programme will allow students to combine their passions and set themselves up for a career in the growing sport, health and recreation industry. This qualification will develop their abilities in sport coaching, health promotion and physical education. They'll also gain the business
knowledge they'll need to be leadership-ready in this increasingly relevant global industry.