Read some of the additional articles from the May 2020 edition of Link News
Creative Arts and Industries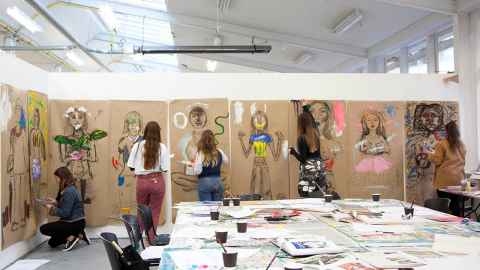 Changes to the Bachelor of Fine Arts
Elam School of Fine Arts has changed the Bachelor of Fine Arts for students applying for 2021 entry onwards. Students will now benefit from a significantly increased number of conjoint options and more flexibility with their duration of study.
Conjoint programmes
We're increasing our conjoint degree study options from one to 11. From 2021, students will be able to apply to study for a Bachelor of Fine Arts alongside one of the following: Advanced Science (Honours), Arts, Commerce, Design, Engineering (Honours), Global Studies, Health Sciences, Law, Law (Honours), Music or Science.

Duration of study
We're reducing the length of study from four to three years, and also establishing a part-time study option. This means that Bachelor of Fine Arts students will now be able to complete their degree in either three years full-time or six years part-time.

Accessibility
We're also providing more opportunity for people to study at Elam by removing the submission of a portfolio as part of the application.
The changes above are subject to standard regulatory approval.

Campus Life launches programme to recognise extra-curricular activities
Students could be forgiven for thinking that university life is all about maintaining good grades and acing their exams. Doing well academically is really important, but extra-curricular activities matter too!
The new Co-curricular Recognition Programme has been designed to record and recognise students' co-curricular voluntary or community-based work.
There are four possible paths of activity: community engagement, leadership skills, global endeavours, or innovation. Students complete one path at a time via voluntary or community activities, workshops and a written self-reflection. Once they've completed two paths, they'll be invited to work towards the University of Auckland Distinguished Graduate Award, which is recorded on their academic transcript.
The activities include volunteering at radio station bFM, spending time as a UniGuide, mentoring other students, or participating in innovation workshops and courses. Getting involved in the Co-curricular Recognition Programme is a great way to find some balance while studying, plus it looks great on a student's CV.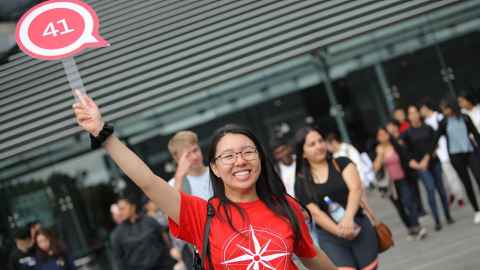 360 International Student profile
Zarrin Sinclair
Programme: Bachelor of Arts/Bachelor of Laws conjoint
Exchange institution: The University of Oslo
Zarrin Sinclair just returned from her semester exchange at the University of Oslo, which was arranged through the University of Auckland's 360 International programme.
"Hello! My name is Zar and I have just finished my BA/LLB conjoint, majoring in Education and Politics. I never expected to study abroad. But after five years of high school at Wellington East Girls' College I went straight into five years of study at the University of Auckland. So I jumped at the opportunity to spend a semester somewhere totally new.
"Taking six months out to try something new, have some fun and grow a little was 100% the best decision. Completing my studies while in Norway was a great experience – I gained an extra six months of summer, met so many cool people and visited all of my dream European locations.
"I'm so grateful to the University of Auckland for always pushing me to step outside of my comfort zone and to have fun with my degree. I'd never have dreamed Law could take me to Norway. Through my exchange I was able to learn about so many more amazing opportunities where I can use my law degree all over the world."