Faculty Focus: Business School
Passport to Business
Passport to Business is a career development programme, sponsored by KPMG. Selected Business School students participate in Semester Two of their first year.
The programme helps students to understand themselves, identify career preferences, and improve their employability. Individual career plans and tools help them to enhance their long-term career development. Students also develop their networks and get a good grasp on what business is like in the real world.Industry professionals guest speak, attend networking events and deliver video interview training. High-performing students also have the opportunity for a simulated interview with them.
One of the best things I ever did for my future was to partake in the Passport to Business Programme. It played a key part in my getting an internship (and then a graduate role) at KPMG. The programme opens up many opportunities. It also equips you with the skills and knowledge to successfully grasp those unique chances. The programme helps you set goals to ensure that you reach where you want to go." Casey Watt, Bachelor of Commerce graduate, now working at KPMG.
Building skills through Lego Serious Play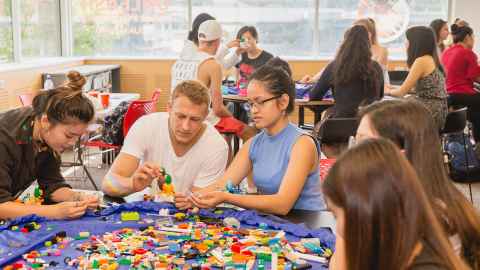 Staff and students at the Business School are blending toys with research by using Lego Serious Play in their teaching and learning.
Summer Lab is a six-week programme run by the Centre for Innovation and Entrepreneurship (CIE). It aims to develop students' entrepreneurial skills and test out their business ideas. This year, Lego Serious Play let the students get creative and think with their hands. Each team built physical representations of their venture ideas, developing their teamwork skills, communicating in vivid ways and bringing their assumptions about their ventures to light.
"It keeps your creative spirit alive, and that's the most important part of innovation. As our team started analysing what we had made, we did find some knowledge gaps to work on. Go grab some Lego bricks, build an idea, analyse, and build it again." Yashika Khetan, BCom student.
With 23 academic and professional staff trained in Lego Serious Play, and capacity to run workshops for around 40 participants, the Lego method is being used in the University's strategy and operations, as well as teaching and learning.
The Business School has also been using Lego Serious Play in undergraduate innovation courses. After the first year of using Lego Serious Play in teaching, course facilitators are seeing class dynamics change as the students engage differently through thinking with their hands.
The Case Programme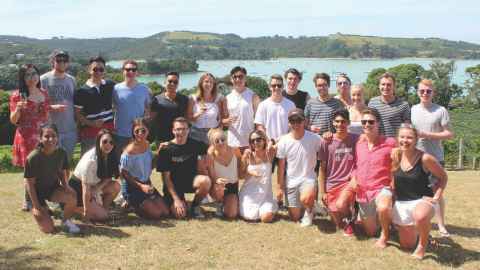 The Business School's Case Programme takes students around the globe on business case competitions. The School also hosts the annual Champion's Trophy competition, in which 12 teams from internationally renowned universities compete. They appraise business cases to identify key issues, developing strategies and presenting their ideas to a panel of industry experts.
The Programme gives students the opportunity to tackle real-life business problems while working in teams with other students. It aims to challenge set ways of thinking and enhance self-awareness. It helps students to establish networks and offers them the opportunity to travel the world representing the University.
The Programme also gives students a competitive edge when seeking graduate employment. Many of our squad alumni are now working internationally in top consulting firms, multinational corporations and investment banks. Three students comment on their experiences:
"The Case Programme has been absolutely invaluable in developing my presentation, social and networking skills. This has helped me immensely with my career progression and in other ways. I doubt that I would have landed my summer internship in data and analytics at Ernst and Young had it not been for my time in the Case Programme."
"With frequent social events and the ability to meet bright individuals from around the world, life would not be as rewarding if I had not joined the Programme."
"Overall, the case competition I took part in was the single most valuable thing that happened to me during my time at university. I still appreciate all the learning after five years, and will continue to use the skills that I picked up as a result of the guidance provided during the Programme."
ASB Careers Centre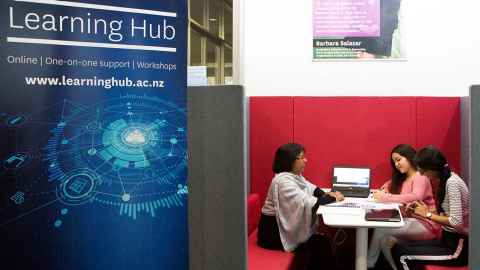 The Business School is the only faculty that has a dedicated careers centre. It enables students to chart their career path with the help of regular employer events, career workshops, face-to-face appointments and other support.
"We help by developing the skills employers are looking for in addition to their formal qualifications," says Career Development Adviser Tamsin Kingston. Key skills and attributes include energy and enthusiasm, spoken and written communication skills, initiative, teamwork, problem-solving ability and self-management.
The Careers Centre offers support for job applications, including recruiter advice, CV formatting tips, and help with interviews and assessments. The Careers Centre also offers one-on-one sessions to help students make the important decisions that will shape their future careers.