Read some of the additional articles from the October edition of Link News
Making it easier to apply for the University of Auckland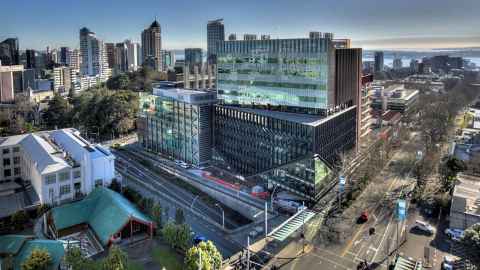 We have been designing and building a new system for students applying for University of Auckland programmes. Our new Apply to Study system delivers an enhanced application experience to school-leavers, parents, advisers and teachers.
The new system works on all devices, including mobile. It's easier to use, with an improved process flow, better layout and interface, more help and tips, and clearer questions and wording. Drop-down menus, auto-fill functionality and personalisation will speed up the application process.
Apply to Study has been built and released in stages, with each iteration incorporating student feedback and comprehensive user testing. All new applicants will now utilise Apply to Study, while the original system will continue to support any existing applications, including those in progress but not yet submitted.
New decision-making tool
We're also developing a brand-new tool for school students to help them navigate the many, often overwhelming, choices available when thinking about their futures. The tool will give young people tertiary study and career suggestions, based on information they provide about their qualities, subject interests and career ambitions. We've been visiting schools across Auckland, talking to students who are considering university study next year. This has been a valuable opportunity to co-design the tool with end users, and get their feedback on how they might potentially use it.
One of the older students told us: "I wasn't sure where to find the information and I've been hesitant to talk to someone. Something like this would really help me in my decision process. It might be a little late for me now, but if this was me in Year 10, I think it would have helped me to form my long-term goals.
"We expect to pilot his new tool (name pending!) in November.
From the Faculty of Creative Arts and Industries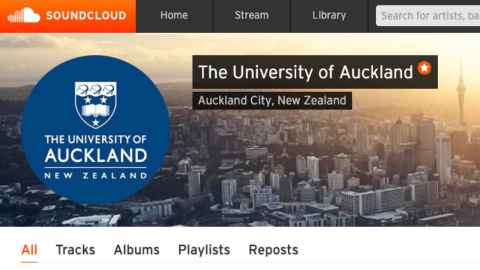 The faculty has launched a suite of podcasts on Soundcloud. They focus on CAI programmes and begin with a podcast in which Associate Professor Deb Polson talks about the Bachelor of Design. There's also a podcast on portfolio requirements for the Bachelor of Architecture. Find them on the University of Auckland Soundcloud channel.
www.soundcloud.com/university-of-auckland
The faculty YouTube channel has also added some new content, including an informative video on the Bachelor of Urban Planning (Honours) programme.
www.auckland.ac.nz/CAI-youtube
Several major scholarships are offered by the faculty, along with support awards for new students. These can be found on the Undergraduate Scholarships page.
www.auckland.ac.nz/UGscholarships
The University recently removed the written statement requirement from its Bachelor of Urban Planning (Honours) application process. This change takes effect immediately for any student applying for the 2020 programme and beyond.
The Bachelor of Music Creative Practice: Composition has also removed the portfolio requirement. This change takes effect immediately for any student applying for the 2020 programme and beyond.
Student Disability Services: Special conditions information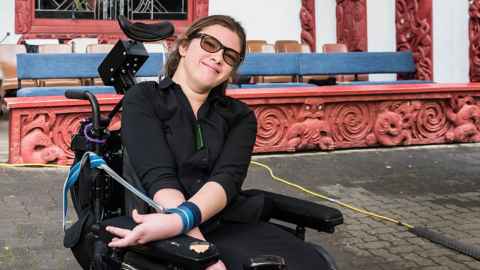 Do you have students with a specific learning/and or invisible disability? We can help with the process of securing special conditions for written tests and exams.
Your students may have arranged academic accommodations at high school. Examples include extra time for breaks, writing time, a reader and/or writer or a computer. They may be eligible for similar conditions at University.
To arrange this, they will need to make an appointment with Student Disability Services to bring and discuss any evidence of their academic accommodations in high school.
As evidence, please advise them to ask their SENCO for documentation (such as writing and/or typed samples) and confirmation of the conditions they received.
Your students need to:
Apply for special assessment conditions (SAC) as soon as possible – ideally before the semester starts
Make sure their documentation meets University requirements
Be aware that the conditions offered at university may differ from those at school
Share our special conditions page with your students to ensure that they don't miss out!
www.inclusivelearning.blogs.auckland.ac.nz
Make an appointment with Student Disability Services:
www.auckland.ac.nz/disability-appointment