Inside the December 2019 issue: Damon Salesa, Andrew Eberhard, Maria Armoudian, Martin Rummel and Hilary Chung plus news, research, art and culture.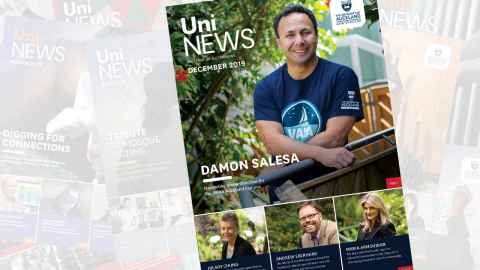 Cover story
Feature
Defending democracy
The Big Q website runs as a model of media that seeks truth. Dr Maria Armoudian talks about how it came to be and who it serves.

Regular sections
Māramatanga
Music careers for real life
Among other questions about how we teach music, Martin Rummel ponders how we move from a music teaching model based on recreation to a learning model based on creation.
 
What's New
Obama leader
Space 'Oscar'
Off to Oxford

My story
Snapshots
MAPAS celebration
Cheers for the memories
Velocity challenge complete
Kupe Scholars give thanks
 
Culture and Events
Holiday treasures unearthed