How do value and sustainability interact in the supply chain?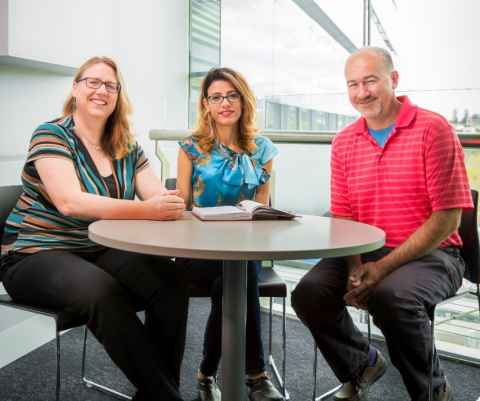 Professor Tava Olsen, Head, and Mahsa Boroushaki, Doctoral Candidate, Information Systems and Operations Management, Faculty of Business and Economics, with Professor Mark Ferguson, Visiting Research Fellow from University of South Carolina.

The sustainable supply chain focuses on social, environmental and economic performance measures as the main pillars of sustainability. In addition, climate change has become a key New Zealand environmental concern, for which transportation is a significant contributor. The use of air freight for food exports is growing rapidly - especially in New Zealand - but has higher CO2 emissions per tonne than other transport modes, such as a shipping.
A recent report from the Ministry of Economic Development argued that, because of the limited land available for increased production of agricultural commodities, there is more opportunity for increasing the value of production rather than the volume. Often adding value to agriculture products means exporting them fresh by air rather than shipping them frozen. This research tries to understand the interrelationship between value-adding processes and sustainability for New Zealand's clean and green environment.​