How to tackle water security, equity, and sustainability issues related to climate change and urbanisation?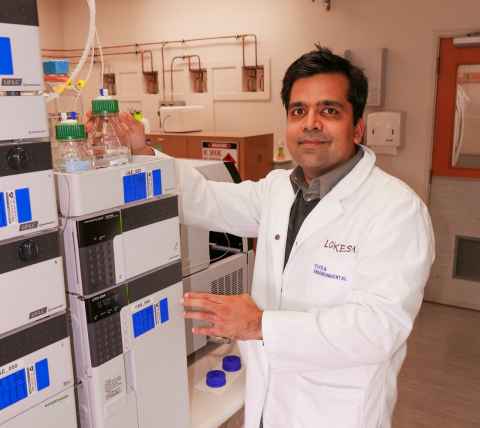 Dr Lokesh Padhye, Senior Lecturer, Civil and Environmental Engineering, Faculty of Engineering.

Almost total reliance on rain-fed water across the South Pacific means economies and livelihoods in this region are at increased risk due to climate change, increasing population and urbanisation. Almost 10% of deaths of children under five in the region are attributable to water related causes, and 90% of these deaths can be traced to poor sanitation treatment systems. Oceania Water Research Consortium (OWRC) is a network of experts, policy makers and key stakeholders working to find solutions to these complex challenges over the long-term. Through our experimental work, our research group is involved in finding novel, sustainable, and low cost solutions for addressing water and wastewater treatment challenges for these under-privileged communities. Our
urban water research program focuses on pollutants' fate in natural and engineered aquatic systems, with particular expertise related to emerging pollutant transformation pathways and the development of novel treatment technologies for removal of micro-pollutants.