Are there smarter, low-carbon, economic and resilient power and energy systems for delivering the new architecture for global electricity?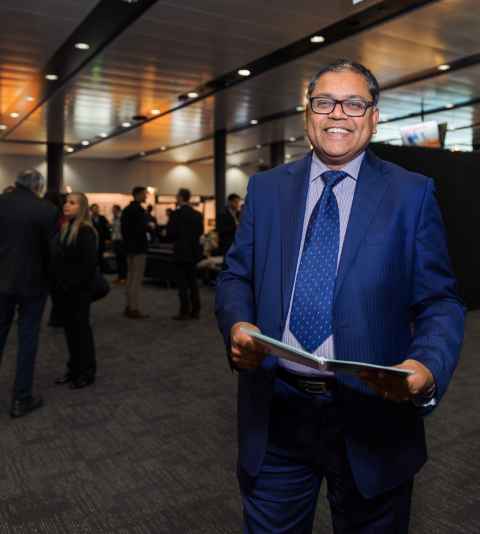 Associate Professor Nirmal Nair, Electrical and Computer Engineering, Faculty of Engineering.

In the span of our living civilisations, electricity as a technology that supports the well-being of human life, spans only about 130+ years. Nevertheless, it has spawned supporting technologies like electronics, computers, software and now data engineering which are all inter-dependent and part of our lives today. 
As such, electrical energy truly reflects engineering ingenuity. The University of Auckland's Power Systems Group (PSG) contributes through its energy teaching and research activities. Partnering with like-minded local and global industry and research partners through innovations like Smart Grid, peer-to-peer energy trading, decentralized and resilient solar-battery energy systems, Microgrid, Nanogrid and the electrification of transport, our activities are aimed at delivering "Electricity 2.0", the new architecture of energy, for the next 100+ years of energy systems.
Inspired by a number of Sustainable Development Goals, we aim to help realise carbon-free power systems for everyone for existing and emerging needs, like transport and ubiquitous data services, and help establish a life-spiral for 21st century utilities and providers offering them.