Health promotion in action: equipping our students to change the world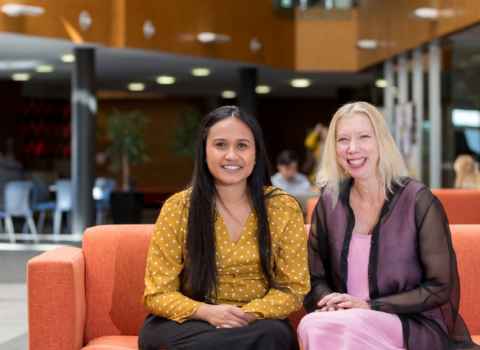 Dr Debbie Hager (right), Social and Community Health, Population Health, with Manusiu Latu, Population Health and Psychological Medicine, Faculty of Medical and Health Sciences.

Health promotion is based on values of social justice, empowerment and equity, enabling the root causes of illness – poverty, discrimination, powerlessness and inequity – to be tackled at local, national and global levels.
Reducing inequities within and between countries, and enabling people to take control of their lives and the determinants of health, are the key goals of good health promotion practice.
We are passionate about helping young people to gain the skills they need to take action to improve wellbeing for marginalised communities by creating structural and political change. 
This includes using research about domestic violence, mental illness and disability, and the practical tools and lessons learnt from promoting health in marginalised communities. We equip our students with the skills and tools to change the world they live in by questioning dominant world views, using their own power to help others take control of their lives, and participating in social and political processes that enable wellbeing.