The University has two Volunteer Alumni Coordinators in Shanghai: Summer Wu and Ruonan Duan.
Shanghai Alumni WeChat group
Ruonan has set up a Shanghai Alumni WeChat group. To join the group, find Ruonan on WeChat through her mobile number:+86 158 2141 2870, and she will add you to the group.  
VAC profile: Summer Wu (Master of Commerce - International Business)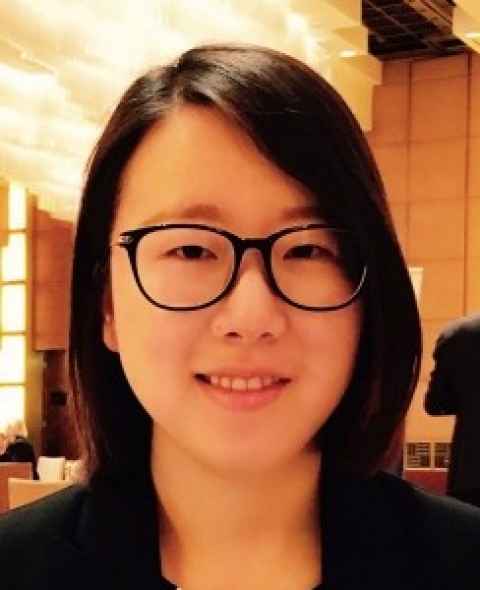 Summer Wu studied a Master of Commerce at the University of Auckland in 2012, specialising in International Business.
Now based in Shanghai, the city appeals to Summer because of its strategic location. Conveniently set in the heart of Asia, Shanghai provides a great platform for travelling but is also close to her hometown of Anhui.
"As a financial centre and a vibrant city, it offers an ideal starting point for any international career," she says.
Summer is now an International Marketing Consultant for Bocconi University. Her role involves developing and managing Bocconi's presence in Asian target countries, with a special focus on China.
"It's a job full of challenges as I have to deal with many different aspects," Summer reveals.
Summer lists social media, strategic partnership building, and connecting with alumni as just some of the areas she is responsible for. Challenges aside, Summer finds the work meaningful and can see herself building a career in the industry.
Summer believes that her two years in Auckland broadened her perspective in many ways. She credits group discussions in class with teaching her to think critically. She also recalls how chatting with classmates of different nationalities in the Business School's kitchen lounge exposed her to new cultures and helped her to make friends.
Summer is keen to hear from alumni based in Shanghai.
VAC profile: Ruonan Duan (Conjoint Law and Arts)
Ruonan began her university studies in 2007. She graduated with a conjoint Law (Hons) and Arts degree, with a double major in Sociology and Film, Television and Media Studies.
"Law presented itself as a natural choice for me because I loved reading and writing and was good at it during school," Ruonan says.
"I also debated and coached junior debating teams."
Her favourite part of being a student was hanging out with her friends in coffee shops and bars. They spent seemingly endless hours discussing the meaning of life and their hopes and dreams after graduation.
"Like most Law students, I did not expect myself to end up in law," Ruonan reveals.
However, it was Chapman Tripp where she began her career. While working on transactions backed by Chinese investors, Ruonan developed an interest in China's economic miracle. Shanghai increasingly looked like an exciting city, so she hardly hesitated when a recruiter approached her to move there.
Ruonan is now a Banking and Finance Associate at Allen & Overy, a law firm originally hailing from the United Kingdom. She advises on inbound financings into China by international clients as well as outbound financings by Chinese clients.
Outside of work, Ruonan is an active volunteer. She volunteered at the Citizens Advice Bureau in Auckland for a number of years and more recently participated in a tree planting project organised by Shanghai Roots and Shoots in Inner Mongolia. She also enjoys skiing and has challenged herself to travel to a different part of the world each year to try out the slopes.
Ruonan would love to hear from alumni based in Shanghai.