Meet and network with other alumni in the Philippines.
Philippines Alumni group
Alumni are invited to take part in the Philippines Alumni group. Join the group's Facebook page to stay in touch with other alumni living and working in the region.
VAC profile: Kris Ablan (Postgraduate Diploma in Arts, Master of Public Policy)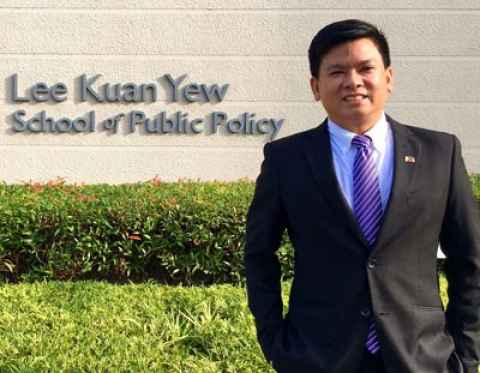 Our Volunteer Alumni Coordinator in the Philippines is Kris Ablan. Kris completed his postgraduate studies at the University in 2015. As an international student from Manila, he returned home to find policy work in the government.
"My favourite things about Manila would have to be the diverse selection of restaurants and the shopping," Kris says.
"Practically in every corner there is a shopping mall or shopping district filled with local and international retail stores, as well as different kinds of restaurants."
Kris is now a Senior Attorney at the Office of the Commission on Elections. He drafts and reviews policies related to campaigning, elections, finance and protests. "I didn't expect to work at the Commission, but I'm happy nonetheless because I do policy work."
Outside his job, Kris enjoys slow-pitch softball and spending time with his family. He loves to do outdoor activities with his six-year-old daughter, such as going biking and playing catch.
Kris also has great memories of his adventures in New Zealand with the Postgraduate Students' Association.
"I hiked up Mount Rangitoto and skied the slopes of Mount Ruapehu with other international postgraduate students during my PGDip year. And then during my Masters year I participated in the Waka Ama race along Auckland Harbour."
He recommends that new alumni stay open-minded about life after graduation. "You might not always get what you want, but as long as you enjoy the work that you do, you will be happy."
Kris hopes to hear from other graduates based in the Philippines.