Meet our Thailand-based alumni coordinator Pleethum Triyakasem, and join the Thailand New Zealand Alumni Association on social media.
New Zealand Alumni Association Thailand
To get in touch with other University alumni living in Thailand, you may want to consider joining the New Zealand Alumni Association Thailand (NZAA Thailand) on social media.
University of Auckland by NZAA Thailand
Alumni are also encouraged to join the University of Auckland by NZAA Thailand group on Facebook. Created and managed by the New Zealand Alumni Association of Thailand, the group will be a focal point for past, present, and future students from Thailand to the University.
VAC profile: Pleethum Triyakasem (Bachelor of Commerce)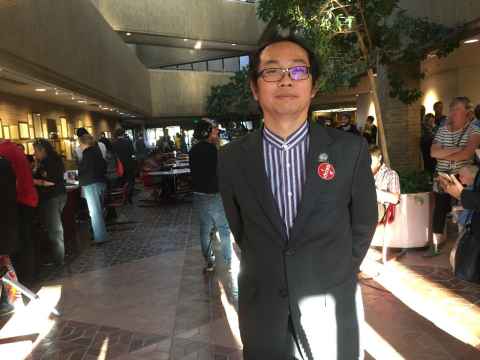 Pleethum graduated from the University in 2000 with a Bachelor of Commerce. He majored in Marketing and now runs a number of businesses in Bangkok, including an advertising company, an e-commerce website and a legal database.
Pleethum describes Bangkok as a land of opportunities, with food and the people some of his personal favourite elements: "It may not be the most developed or cleanest city in the world, but it has many interesting aspects that make people fall in love," he says.
A passionate social activist, Pleethum helps to observe and monitor nationwide referenda and hopes to someday transform Thai politics.
"My main goal is to promote civic education and bring a change to the election process in Thailand," he says.
Pleethum believes that his university studies have benefitted his work. "The learning environment taught me to think outside the box," he recalls, "my degree provides knowledge for running businesses, providing service to clients and promoting social change in target markets."
Pleethum credits the Students' Association with his positive university experience. "They provided a lot of support for overseas students like myself, such as having a Thai radio community on the University radio station."
In 2016, Pleethum was the President of the NZ Alumni Association.
Pleethum would love to hear from alumni based in Thailand.