Reach out to our New York-based Volunteer Alumni Coordinator, Erica Chan, or join the University of Auckland New York Alumni group on social media.
University of Auckland New York Alumni
Alumni living, working, or travelling through New York are encouraged to join the University of Auckland New York alumni group on Facebook to keep up-to-date with what's happening in the area.
VAC profile: Erica Chan (Bachelor of Architecture with honours, Bachelor of Architectural Studies)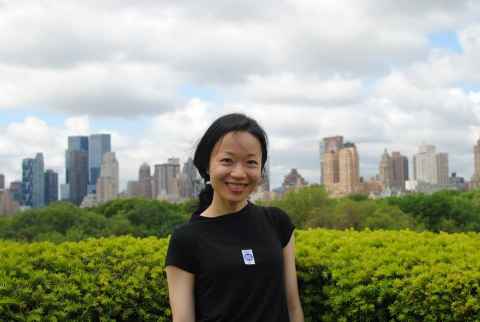 Erica graduated from the University with a Bachelor of Architecture. In the years that have followed, her degree has taken her to the other side of the world. She began her career in Hong Kong before moving to New York, where she now manages a variety of projects for a real estate developer.
Erica remembers her student days exploring the Architecture Library. She would spend hours alternating between the library and the photography darkroom, working determinedly on her coursework.
Erica has a "work hard, play hard" philosophy on life. She emphasises that friends were central to her university experience. "Build your friendships with fellow classmates," she says. "They will become your lifetime friends."
Erica's personal life is underpinned by a sense of adventure. She loves to go snowboarding and can often be found ice skating in New York's outdoor rinks. One of her favourite things about the city is the accessibility of famous cultural venues and events. There is never a shortage of new experiences to be had.
Erica also enjoys spending time on the water. Paddle boarding is her current activity of choice, but she has bigger aspirations for the future. In five years' time, she hopes to get a captain's licence and "a nice cruising yacht!"
Erica would love to hear from alumni based in New York.