CUE Haven restoration project
Volunteers needed to count bats, research a historical Pa site and more at this former dairy farm.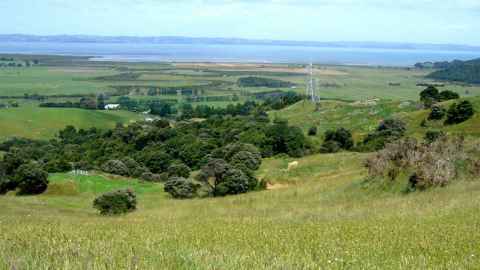 CUE Haven is a former dairy farm restored by the community into a sustainable native forest reserve - for the community to enjoy in perpetuity.  CUE Haven is owned and managed by the CUE Haven Community & Management Trusts – registered charities with the NZ Charities Commission.
Volunteer Projects
There is a historic pa site on the property as well as evidence of historical settlement in the middle of the property by the stream.  We would be very interested in having students of archaeology do research about the history of the sites and the surrounding area. This project presents a unique opportunity to do focused research on significant historical sites that have had no previous archaeological research.  Findings from initial study could lead to more research projects both on the property and with the local iwi.
With the establishing bush canopy at CUE Haven, we are interested in volunteers who could do:
Bird counts
Bat studies
Invertebrate studies (aquatic and land based)
GIS mapping of walking tracks and roads on the property.
The volunteer work could be conducted any time and we would be happy for any or all of the projects listed to be undertaken.  The cottage at CUE Haven can comfortably sleep up to 10 people and depending on other commitments could be used by volunteer researchers wishing to stay on site.  
Our Vision
C-U-E stands for Cultivating Understanding and Enlightenment and it is our hope that CUE Haven will be a place where people can explore nature, disconnect from technology, relax, share ideas and cultivate an understanding about themselves, other people and the universe.
The CUE Haven restoration project which began in 2008 is an excellent example of individuals, government and the private sectors all working together for the common good and to develop something special -  a community native forest reserve - for generations to enjoy.   
24 hectare property in Araparera, 2 kms inland from Kaipara Harbour

1 hour drive north west  from Auckland CBD
Historic Pa site at the top of the property
Headwater stream on property flows into Araparera River & onto the Kaipara Harbour
Over 4,500 volunteers involved since restoration began in 2008
167,000+ native trees planted and 4 kms of walking tracks and boardwalk constructed by volunteers
Working with the QEII Trust to protect the restored property with a QEII covenant