Co-Founder/Director, Ecoware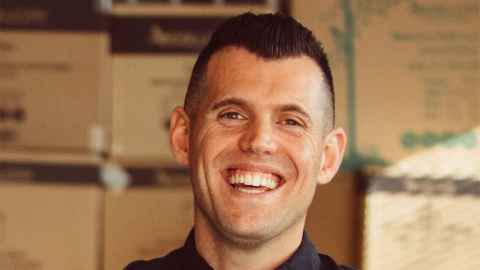 When Mario Magaraggia left Italy and arrived in New Zealand he had to start his working life all over again.  For Alex, Mario's youngest son, his father's journey would prove to be inspirational.
"Watching my dad work really hard to establish himself whilst always remaining resilient, positive, yet professional was some of the best learning opportunities I could have ever experienced. From an early age I learnt from him the important principles of business, hard work and integrity."
Attending Milford Primary School Alex would soon meet James Calver who, unbeknownst to him at the time, would go on to become his business partner. The two friends quickly became inseparable and remained close throughout their time at high school.
Enrolling in a BCom/LLB conjoint and soon discovering he had a natural aptitude for the various subjects covered in the course, the experience provided an ideal preparation for a foray into entrepreneurship.
"My time at university really taught me how to persevere and work hard towards a goal, aiming to achieve the top marks in each of my subjects, but having fun along the way."
It was while at university that Alex and James decided to launch their first business importing non-breakable glassware products from the UK. While the business did okay, it wasn't a product they were truly passionate about, and it never really took off.
James worked in an event management role at the time that involved working with local councils on waste minimisation strategies. Together, James and Alex saw an opportunity for environmentally friendly packaging in the industry, and their business Ecoware was born.
The eco-friendly food packaging business develops and manufactures single-use food and beverage packaging that is made from plants, supplying businesses across New Zealand and now globally in more than 10 countries. From the outset the two partners decided they would lead by example running the company in the most sustainable way possible; adopting the triple bottom line of economic, environmental and social responsibility.
The business continues to expand and is focused on changing the way Kiwis and the world view waste with the goal of getting people to see waste as a valuable resource, not just rubbish. They believe that waste is not "waste", until it's wasted.
"Ultimately we want a nation that composts, because composting is the most viable way to divert food waste and its packaging from landfill.  It's part of the circular economy returning 'waste' back to the earth in the form of compost, ready to be used again and again." Ten years on since co-founding Ecoware, Alex admits he has learnt plenty of important lessons about business along the way.  But the one that really stands out is to "get comfortable with the uncomfortable."
"Learning how to overcome challenges and become a better problem solver is all part of the journey."