Born in Ukraine and moving to New Zealand when he was 14, there was only ever one dream career choice for Alexei Dunayev.
Finding his laptop broken and unrepairable when he was in his early teens it didn't take him long to locate a book (the internet hadn't yet arrived) that taught him how to build a basic computer from scratch and he set about doing exactly that; teaching himself the early computer languages BASIC and Pascal along the way.
Completing a conjoint Bachelor of Commerce (Honours) in Information Systems and Bachelor of Science in Computer Science before gaining a prestigious Fulbright scholarship to undertake an MBA at Stanford in 2007, it wasn't long before Alexei was on the fast track to Silicon Valley; where he now calls home.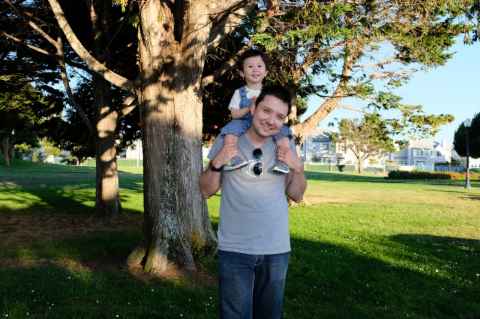 However, it was while completing his undergraduate degree that he embarked on developing his first IT project scoring a part time role with St John Ambulance designing and developing its National Events Management System.
"I saw my student loan building up and it really terrified me. So to earn some money I took a developer job with St John's, who put their faith in me even though I was only relatively young, and hired me to build a web based platform that would better manage the co-ordination of both their ambulances and volunteers at events across the country. It proved to be very successful and even won a Computerworld Excellence Award."
But it was a belief that computers should understand the human voice that lead Alexei to launch TranscribeMe in 2011.
The online voice transcription platform, based in San Francisco, provides a seamless, efficient service for a range of users who previously had to rely on a labour intensive process that was both expensive and clunky. Today, transcripts can be turned around in a matter of hours.
"TranscribeMe utilises a unique hybrid model that combines expert crowd-sourced transcribers with the latest speech recognition engines. It uses the data collected from human transcribers to train speech recognition Artificial Intelligence (AI) and significantly improve the quality of machine speech recognition."
Alexei says he started experimenting with speech recognition technology while he was still at high school in the late 1990s but the results weren't that successful. Today, thanks to AI, transcription services have come a long way.
"Five years ago transcription costs were around $2 a minute, but as a result of the technology we developed the rate has been cut to under a dollar a minute and we've recently launched a fully automated transcription service, SpeechPal.com, using advanced AI which has reduced the cost even further to just 15c a minute. This has grown the market for transcription services significantly because as the price falls, the service becomes useful to more and more users."
Acknowledging the support of some key mentors along the way Alexei singles out one for particular mention.
"One of my biggest influencers while I was at university was Geoff Whitcher at the Business School who was responsible for introducing what was then the Spark Challenge (now known as Velocity). He really inspired and supported me in reaching my goal of founding and growing TranscribeMe, a technology company that truly connects New Zealand to the world."