Founder and CEO - Netconcepts China.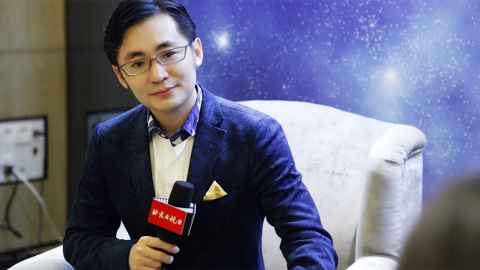 When you speak to Allen Qu you quickly realise that he's in a hurry.
When you're leading a business on the scale of Netconcepts China, a business he founded in 2008, you soon realise why.
Netconcepts is the largest search engine optimization company in China and provides online marketing & e-commerce solutions for many of the world's leading organisations and companies in Greater China as well as the US, New Zealand, Australia, Europe & Japan. Clients include Amazon, Nike, Air China, Under Armour and LV - all large global businesses with a significant online presence and for whom search optimisation is critical to their business growth.
A two year stay in Japan while he was at high school helped him to realise relatively early how quickly the technology world was expanding and the opportunities there would be for related IT services in the future.
Celebrating the 10th anniversary of its founding this year and with more than 300 staff based in five offices across China as well as an office in Sydney, the business continues to grow rapidly; thanks in part to the start Allen got in the business during his time studying for a Bachelor of Business Information Management (BBIM).
"Initially I wanted to be a programmer or a coder. I couldn't speak English that well but I knew I had to improve to get ahead so I did a one year course in business English which helped me a lot before I started the degree.
The papers we covered in the course including marketing, programing, e-commerce and customer relations management systems provided the foundational knowledge for my online marketing and e-commerce related career which was very relevant and useful. Without the knowledge gained from the degree I don't think I would be where I am today."
Interestingly, it was during a presentation from a guest speaker in 2004 while completing his degree that Allen says he heard the term 'search engine optimization' for the very first time.
"I had never heard the term used previously and it got me thinking about how it was likely to be a major business opportunity in the future, given the ways search was evolving."
As it turns out, it was a smart move.
Allen believes the growth and scale of the internet in China is something that isn't always fully appreciated in the West.
"The internet in China is huge. You can see the way businesses such as Alibaba, WeChat and Tencent have seen explosive growth in the last five years. While the USA is perhaps still the frontier for the internet I believe China has become the powerhouse and will continue to be for the foreseeable future."
As a result of his studies, Allen admits that his career has gone in a different direction to the one he originally planned.
"I went into the online marketing and e-commerce sectors as expected because that's what we learned and what I was interested in. However, I never expected to go back to China and start my own company. I had always thought of myself as a good professional manager but ended up as an entrepreneur which I certainly wasn't expecting."
Allen remains ambitious for the future of Netconcepts China.
"We want to be the global leader for China's online marketing industry and keep doing that for at least 30 years. I want us to be having quite a few more anniversaries in the future."