Bridget Snelling is the head of Business Marketing at ANZ Bank. During New Zealand's Covid-19 Lockdown, Bridget co-founded a charitable initiative called Friends in Need to support elderly and vulnerable people in our communities.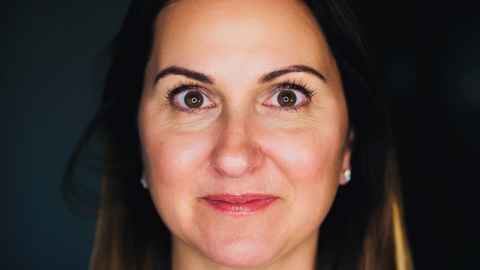 When Covid-19 hit New Zealand in March, Bridget Snelling had nine people reporting to her at work and a husband and three young children at home, but that didn't stop her wanting to help anyone feeling alone, isolated or without support in their neighbourhood.
Bridget, and her sister Rachel Paris, quickly set up Friends in Need matching volunteers with the vulnerable and elderly in their communities. "It gave us a way to help our community feel comforted and supported," says Bridget.
They focused on Auckland but their website and facebook service was soon tapping into need across the country."We had over 1500 volunteers and matched over 300 isolated people with helpers. This then grew to helping families in need of food and warm clothing."
In all, Friends in Need raised $20,000 to provide urgent help at a time when charitable organisations, like the Salvation Army, had to close their doors.
Bridget has always grasped life with both hands. In her seventh form year at St Cuthbert's College she was one of three New Zealanders awarded the Alliance Française French Prize and a scholarship to study in Paris for a month. She went, and afterwards went on a short working holiday to television and film festivals in Cannes. There she walked the red carpet behind stars like Guy Ritchie, Kristin Scott Thomas, Catherine Zeta-Jones and Sean Connery.
Back in New Zealand she began a BA/LLB at the University of Auckland in 1999.
She completed her degrees with an honours in Media Law, and after another gap year in France, started working at Bell Gully as a solicitor. She was firmly on track for a distinguished career in Law.
"But after two years as a solicitor I knew I wanted something different," she says.
"I left the career I had worked so hard for, and moved into PR and marketing – more by chance than by design. But I found a love for communications and creativity."
She didn't look back as she went on to nine years at TVNZ in marketing and sales roles, and then moved to tech healthcare company, Orion Health, "where I learned a lot about technology, data and global marketing".
Now at ANZ ("something I never thought I'd do – work in a bank!"), Bridget loves the challenges of developing and evolving the bank's brand and business marketing.
One of the key things she has learned in her career is "to be true to myself – not to be afraid of making scary decisions.
"It's really hard to know what the 'right path' is – but my parents taught me 'you can only make the best decision you can with the information you have at the time,' and that has stuck with me. Be true to yourself, do what feels right."
She credits her law degree with helping her fast-track her way through a new career.
"Law taught me a strong work ethic, activated my analytical and problem solving brain, and developed my commercial acumen. These are all transferable skills that have helped me progress quickly in different industries."
And now Bridget is onto a new venture.
"I've recently launched, with a friend, a start-up ecommerce platform for Kiwi businesses to sell through. This is my 'side hustle' ," she says.
Peddle NZ launched in August with over 100 Kiwi businesses selling their wares across a range of categories.
Bridget has high hopes for Peddle, pitching it as the "Amazon meets Etsy" for NZ – where Kiwis, and the world, can discover premium goods from amazing NZ businesses.